NOLS Southwest interns and assistant director Nick Cross represented NOLS on the 5th of January at BEYOND Tucson, a memorial event started by the family of Gabe Zimmerman who was killed during the shootings at Congresswoman Gabrielle Giffords' "Congress on Your Corner" two years ago. In remembrance of those lost, the BEYOND event hopes to remind community members to keep those we love close, challenge ourselves, and embrace life and the outdoors.
NOLS SW Staff tabled at the Sabino Canyon grounds where they taught knot-tying to young outdoor enthusiasts. This event marked the opening of Children's Forest, an initiative to get families out in nature, educate children about wildlife, and ignite an interest in outdoor adventure.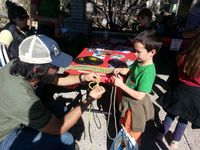 Matt McArdle was our knot expert! Many Tucsonans big and small were interested in expanding their knot repertoire.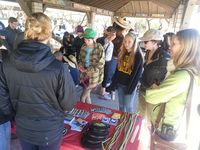 NOLS SW drew a crowd at BEYOND Tucson by sharing information with parents and recruiting future students.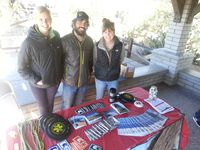 NOLS SW Spring intern squad!