These programs
have the objective to extend the mission of NOLS to the countries where we
operate our courses. In Chile, this program has been developing for several
years. We offer courses in Spanish for kayaking, mountaineering, outdoor
educators, Leave No Trace, and courses of WFR, WAFA, WFA, and WFRR in
association with NOLS-WMI.
On the other
hand, NOLS has a scholarship program for Chilean students, where they have the
opportunity to participate in English speaking courses; specifically here in
Patagonia, the semesters and the Patagonia Year, among others.
This program
has been successful in all of the environments, not only for the Chilean
students to participate in courses for which they otherwise could not pay, but
it also contributes to the cultural diversity of the course, and increases the
connection between the local community and NOLS.
Some of our
courses are made possible by agreements with institutions such as Inacap,
Conaf, and Nido de Aguilas, among others.
To continue,
here are some photos from some of the courses in the last few months:
Programa que
tiene el objetivo de ampliar la mision de NOLS en los paises donde operamos
algunos de nuestros cursos. En Chile, este programa lleva varios años
desarrollandose. Se ofrecen cursos en español de: kayak, montaña, Educadores al
Aire Libre, Maestros de No Deje Rastro en asociación con LNT program y cursos
de WFR, WAFA, WFA y WFRR en asociación con NOLS-WMI.
Por otra parte,
NOLS tiene un programa de Becas para estudiantes chilenos; donde se les da la
posibilidad de participar en cursos en inglés, especificamente aqui en
Patagonia, cursos semestrales y Patagonia Year, entre otros.
Este programa
ha sido exitoso en todos los ambitos, ya que no solo le da la oportunidad a
estudiantes chilenos de participar en cursos que de otra manera no podrian
pagar, sino que también contribuye a la diversidad cultural, como a incrementar
los lazos entre la comunidad local y NOLS.
Algunos de
nuestros cursos se realizan en Convenio con Instituciones como Inacap, Conaf,
Nido de Aguilas, entre otros.
A continuación,
algunas fotos de cursos desarrollados en los meses pasados: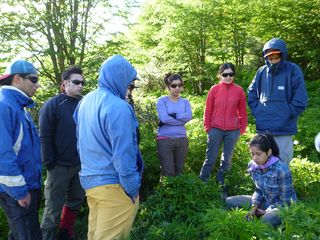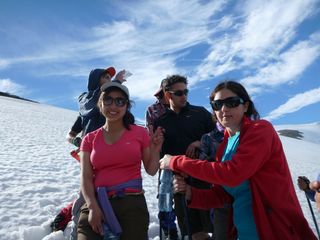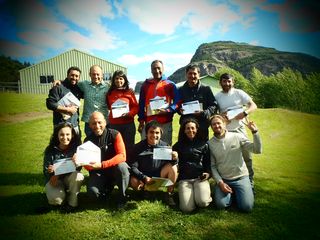 Written with the help of Patricia Soto