The new National Outdoor Leadership School (NOLS) Wyss Wilderness Medicine Campus has seen its first Wilderness Emergency Technician (WEMT) course reach completion. On Nov. 30, 30 newly minted WEMTs became the first graduating class to utilize the cutting-edge facility in Wyoming.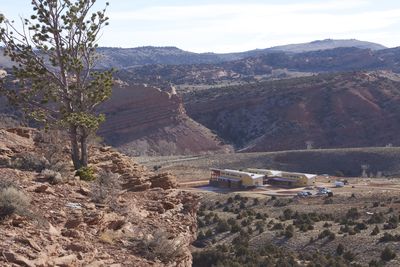 Funding for the campus was driven by the generous donations of Hansjörg Wyss and former landowners Dr. Charles and Mary Ann McMahon. The $6.5 million campus is the first-ever facility designed from the ground up to host wilderness medicine courses. It is comprised of seven structures—five student cabins, the main educational facility, and a caretaker residence—totaling almost 20,000 square feet. The multi-functional campus includes residential capacity for 32 students, and the main building holds an additional 30 day-users in the classroom and main dining area. The buildings were designed to be maximally efficient and they utilize photovoltaic and geothermal technologies to work toward the goal of being a net-zero energy consumption campus.
One of the two classrooms will be the home for 10 of the Wilderness Medicine Institute's (WMI) 15 annual Wilderness EMT courses. These intensive 30-day programs combine the national EMT curriculum with WMI's wilderness medicine curriculum. The courses attract a wide range of students including outdoor professionals, members of the military, search and rescue specialists and pre-hospital care providers. he second classroom will provide space for other NOLS programs.
The Wyss Campus only occupies a small portion of the 243-acre property. NOLS' decision to leave most of the property undeveloped assists in the conservation of valuable wildlife habitat in Red Canyon, 12 miles southeast of Lander, Wyo. WMI course scenarios will take place in red rock hoodoos, sagebrush covered hillsides and along—and in—the Little Popo Agie River.