NOLS' core values are at the heart of our institution.
Leadership, community, safety, excellence, wilderness, and education inspire
everything we do. We share a commitment to these values; they define and direct
who we are, what we do, and how we do it.
NOLS is an international community
composed of talented individuals who care deeply about what they do. We value
diversity, integrity, and personal responsibility while recognizing that our
strength lies in teamwork and commitment to our mission and each other. We
appreciate creativity, individuality, and passion among our staff and as an
institution. We take our jobs seriously and pursue our mission with enthusiasm,
and we cherish our sense of humor and our ability to laugh at ourselves.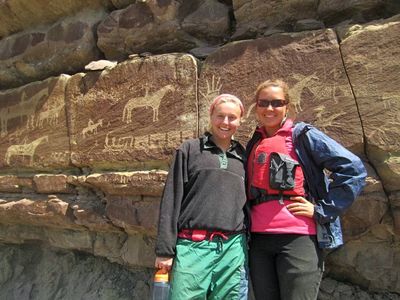 Sadie Sarvis (left) and coursemate enjoy the pictographs in Desolation Canyon during their river section.
Sadie Sarvis on Community
My NOLS experience was truly life changing. I learned how to
make my voice heard, deliver constructive feedback, embrace hardship and the
unknown, be intentional, and live minimally. I learned to appreciate each moment; that the past and future are
only thieves of today. I hold all that I learned close to tackle the
next adventure.
I found NOLS through a guidance counselor at my high school
in Portland, Maine and decided on a semester course because I wasn't as engaged
in my coursework at high school as I might've liked. Life is too short and wonderful
to spend time doing something you're not excited about; there are too many
amazing things to experience!
My course taught me the value and power of community. Everyone
tried to be fair-minded, open, compassionate, respectful, and helpful. We worked hard
at effective communication and conflict management, which paid off incredibly
well. I will never forget the power of expressing even the smallest frustration
to maintain a healthy relationship. By the end of our course, we
completed tasks efficiently and relied on each other for support.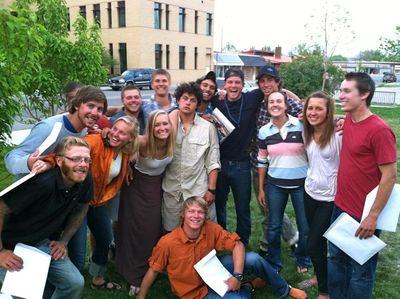 Sadie and coursmates pose in front of NOLS headquarters in Lander, WY after graduation.
In the backcountry you can't let things "brew." Although this is
common in the frontcountry, it is not healthy or productive. Since my course, I
am more aware of myself as a function of the whole community of my school,
workplace, and teams. I understand that when everyone is decent and respectful,
we can accomplish more.
I think everyone should experience outdoor education. One of
the hardest parts of the course was raising enough money to be able to
participate, and I could not have done my NOLS course without a scholarship. I
have never seen myself, or anyone else, grow in leadership skills, competence,
self-awareness, judgment and decision-making, risk management, and expedition
behavior in such a short time. Everyone deserves to experience that.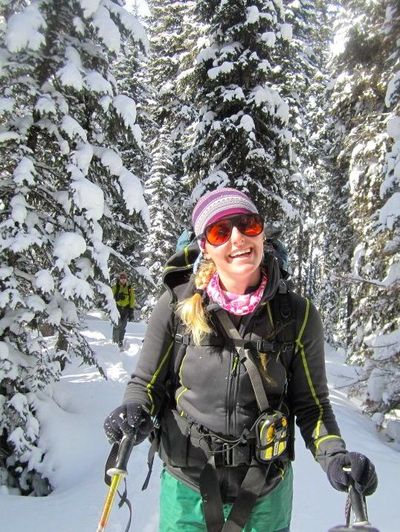 Sadie Sarvis is a 2011
Semester in the Rockies graduate and scholarship recipient.
To donate
or learn more about Campaign NOLS: Endowing Our Core Values visit
giving.nols.edu.