Taking advantage of the sunny days in Patagonia, the In Town staff were able to escape the campo on November 12th for a beautiful day floating down a nearby river. All 23 of us (13 Chilenos and 10 people from the USA) loaded up the bus in the morning ready for a full day of rafting and kayaking. A local professional guide and one of our very own guided us in safety and excitement while floating down the Río Mañihuales, about three hours from the NOLS branch. It was such a gorgeous day, we enjoyed it to the fullest with water wars, a beach picnic, and swimming in the river, while some of the more experienced kayakers were able to find a few rapids to run.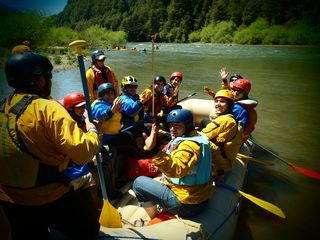 Everyone excited to start the day.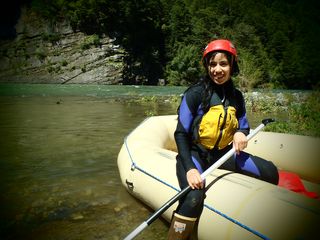 Equipment Team Member Anita is ready to paddle!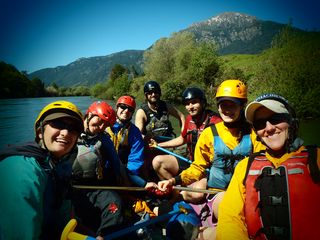 Loving the warm weather and brilliant sunshine that kept us warm (if not dry!) the whole way