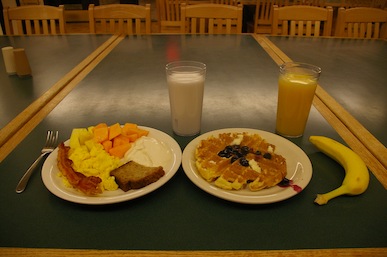 If you have even taken a course at NOLS Rocky Mountain then you know how awesome the food is at the Noble Hotel. Served up before courses begin, between sections and at the end of courses, the buffet style banquets are nutritious and delicious. Gnat Wells, the Kitchen Manager, and her staff, Stephanie Peterson, Janet Smithson and Tina Cunningham, are accomplished chefs with a large repertoire of scrumptious dishes.
Every meal has many choices that change from day to day. At breakfast, enjoy fruit, yogurt, granola, banana bread, zucchini bread, waffles, eggs, bacon, sausages, hash browns, cereal with milk, bagels and toast. Milk, coffee, tea, hot chocolate and fruit juices are also served. When you arrive for your course you can let us know if you are vegetarian, vegan, gluten free, have any food allergies or other special dietary needs and NOLS will accommodate you.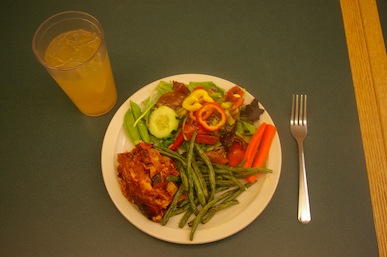 Lunch and dinner always comes with a choice of creative salads and a variety of vegetables. Possible entrees could be lasagna, enchiladas, burgers, pizza, pork roast, burritos, chicken marinara, fish or beef tacos to name a few. Tater tots, sweet potato tots, french fries, corn on the cob, baked potatoes, green beans, chili, squash soup and chicken noodle soup are possible sides. Iced tea, lemonade and milk are served at lunch and dinner.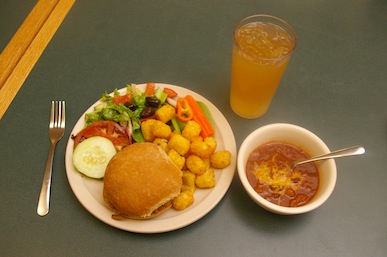 If you like a sweet treat after your meal enjoy brownies, cookies, rice crispy treats, root beer floats and other tasty desserts!
Bon appétit!
-Geoffrey and Luke