After graduating from high school in 1982, Trina Peterson
set out to take on the Wind River Wilderness course, an experience that has
been an inspiration to her since that time. As an alumna, Trina continues to
incorporate aspects of her wilderness course into a lifelong commitment to the
NOLS core values and community.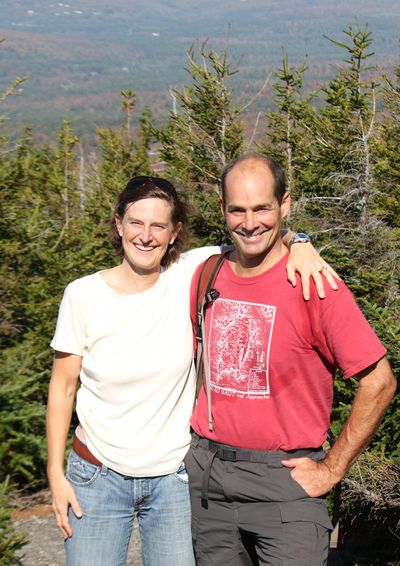 Trina and Jess Peterson near their home in Colorado.

The Trina and Jess Peterson Endowed Scholarship will
honorably give future students the opportunity to receive the gift of learning
about leadership and the environment, as well as a sense for self-empowerment
through an awarded scholarship.
"It wasn't even that Jess and I were inspired. More like
compelled," Trina explained.
"We figured that among the recipients of the scholarship,
there would be a healthy number whose life course would be altered by their
NOLS experience and who would, in turn, spread the word about the power and
importance of wild places. The benefits of wise judgment and the pure joy of
learning skills and gaining confidence while traveling through amazing
landscapes."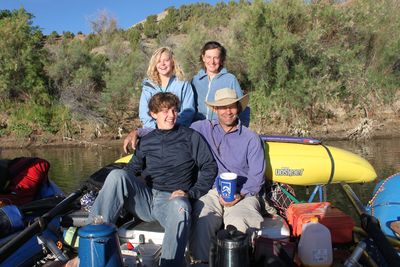 Trina and Jess share their passion for the outdoors with their two children, son Soren and daughter Tessa.
Trina is as enthusiastic about her NOLS experience today as
she was thirty years ago, when she could be found sporting her wind pants,
hiking books and hydration systems around her hometown of Cambridge, MA. Giving
to NOLS came as naturally to her as her passion for leadership and the grand
classroom of the wilderness.
With a community of alumni as supportive and generous as
Trina and Jess Peterson, NOLS will continue to inspire a growing audience of
students.
Read more about the NOLS Scholarship Program here. To learn more about giving to Campaign NOLS: Endowing Our Core Values or creating an endowed scholarships visit NOLS Giving or contact us at (800) 332-4280 or development@nols.edu.
Written by Meredith Hardwick, NOLS Alumni Intern.