Last Thursday, October 18, we gathered volunteers and partnered with Sinks Canyon State Park to work on the Sinks Canyon Nature Trail to help improve the user experience in the park. Our recruitment strategy began with posting fliers in heavily visited public locations in Lander. Then we decided that a personal touch would garner more success, so we baked a few batches of banana bread muffins and handed them out Tuesday morning in front of NOLS Headquarters dressed as bananas!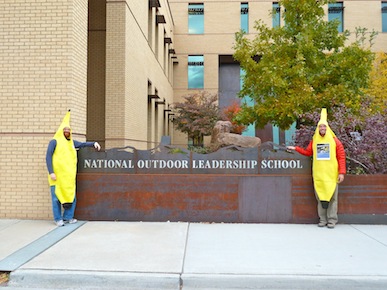 The first project we tackled was making boardwalks for a marshy riparian part of the trail.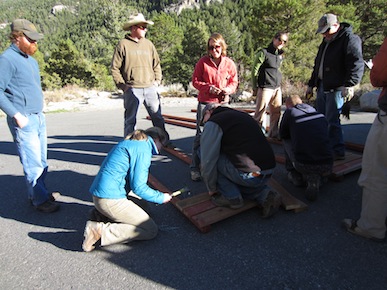 Then we placed these boardwalks and leveled them.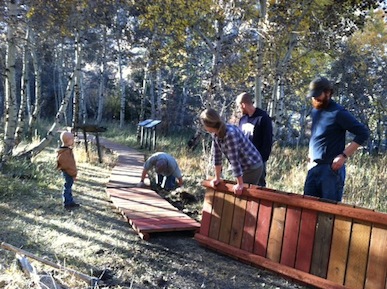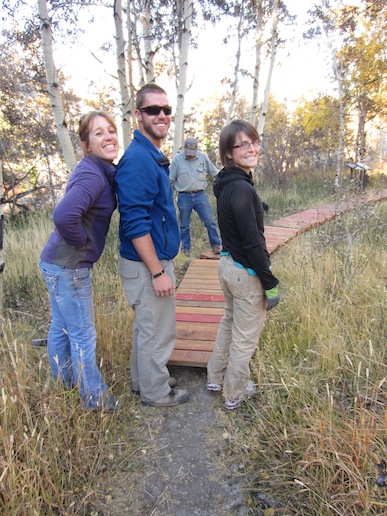 Next, we worked on a part of the trail that had eroded down the side of the hill.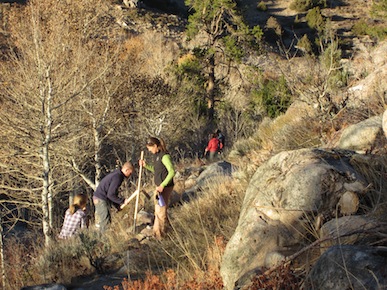 We cut into the bank, placed rocks and then filled over the rock to make the trail more stable.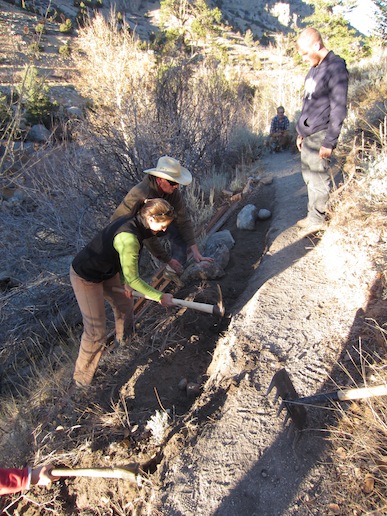 A special thanks goes to Darrel Trembly, Jamie Simonson and Justin Autrey from the State Park for helping coordinate the project. Also thanks to the local Breadboard sandwich shop for their donation, thanks to the NOLS Gourmet Gulch bulk food store for snacks and thanks to all of our great volunteers that made it possible.
-Luke and Geoffrey