Staff, faculty , advisory council members, and NOLS Board of
Trustees gathered in Lander, Wyo.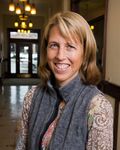 last Friday for the annual board and
committee meetings. The weekend commenced with State of the School addresses by
new Board Chair Kate
Gunness Williams, NOLS Executive Director John Gans, and the executive
director team.
Celebrations of a successful year were muted by the memory
of a tragedy that marked the first weeks of fiscal year 2012. Thomas Plotkin, a
student who died on a course approximately a year ago, was solemnly honored and
remembered throughout the morning. His name and loss has reverberated throughout
the school over the past year and will continue to do so into the future of
NOLS.
The future was the topic of a good deal of this year's
addresses, as 2013 is the final year of the current strategic plan: Expedition
2013. New goals are beginning to form, and as this strategic plan enters its
final year, a number of goals have been reached and were justly highlighted.
Friday morning saw an overview of those successes, which include the
following:
NOLS undertook and has nearly completed Wyss Wilderness
Medicine Campus, an outstanding embodiment of the importance of wilderness
medicine at NOLS. Later that day, guests were welcomed to a dedication
ceremony and tour of the facility. Read more on County
10 and WyoFile.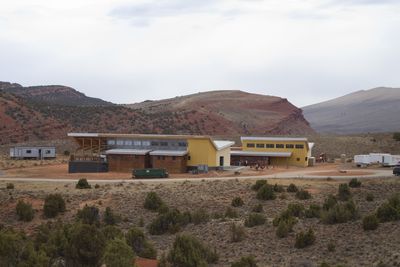 Lindsay D'Addato photo
NOLS enrolled and educated a record number of students, in
addition to providing a great deal of educ

ation for our staff and faculty such
as the second annual Faculty
Summit. Furthermore, NOLS provided a record amount of scholarships this year.
NOLS was recognized as an outstanding employer by Outside
Magazine and the Nonprofit Times.
Fiscal year 2012 was the school's second biggest year in
fundraising history, allowing NOLS to focus on strong student outcomes, expand
our capabilities (such as the Wyss campus), and ensure we remain the leader
in wilderness education well into the future.
Punctuating the year, NOLS Director of Operations Deborah
Nunnink read from a letter written by a NOLS parent:
"It's been three months since our son returned from his
semester, and I wanted to take a moment to say thank you for his experience and
all that you taught him.... You showed him respect, kindness, and encouragement,
tempered with firmness and control. You made a real difference in his life in
more ways than you could ever know. Sam returned home a much different young
man. A young man who could own his mistakes, listen respectfully to those who
disagree with him, and take responsibility for his own actions. He returned
home a confident, happy person with a clear vision of his future."
Casey worked as a writer and PR specialist for NOLS.