This Thursday Luke and I spent the afternoon with Jen from the Gulch getting initiated into the mysteries of Gulch Bar Manufacturing.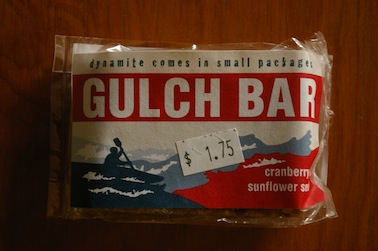 For those of you unfamiliar with this delicious trail snack, it is a unique combination of nuts, seeds, fruit, honey, rice and coconut created by Claudia Pearson, the rations manager for NOLS Rocky Mountain. The bar comes in two flavors, Cranberry Sunflower Seed and Apricot Pumpkin Seed, both of which are gluten free and very tasty.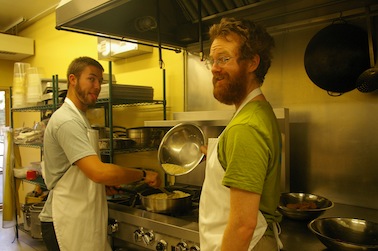 We had a ton of fun using the commercial kitchen at the Noble Hotel!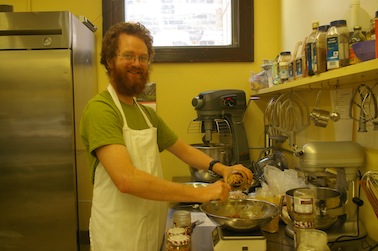 We measured out all the ingredients.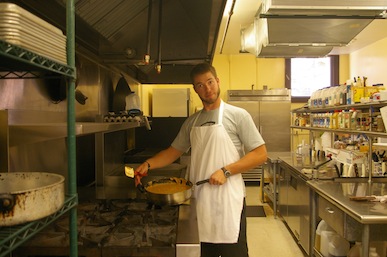 Mixed them up.
And rolled them out!
If you haven't tried them come on by the Gulch and give them a try!
Coming soon are Gulch Bites which will bite sized gulch bars sold in a resealable package so you can eat them throughout a long day adventuring in the outdoors.
-Geoffrey and Luke