The NOLS Habitat for Humanity crew piled into the van bright and early, Monday morning to drive to Riverton, the next town over, for our service project. Everyone was excited to help build a house. Upon our arrival, we met Erin Shirley, who
organized the event for us, and our professional, Jay Rodewald, who taught us how to
hang drywall. It was particularly special to get to meet the future homeowner of the house.
We split into two groups: siding painters and drywall
hangers.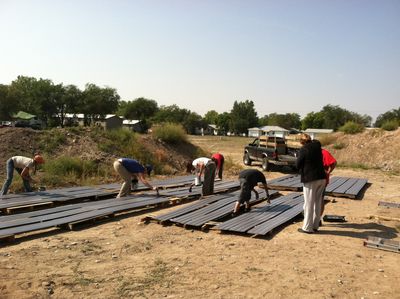 I was a drywall hanger,
and we learned from Jay all about our task for the day.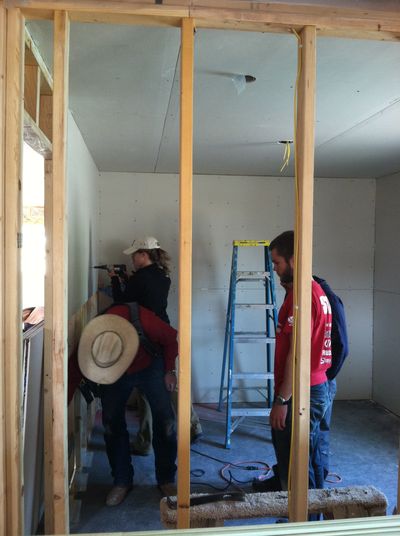 It was a little intimidating at first, but we learned
quickly and finished almost two rooms, and the painters did a great job
finishing all of the siding for the house!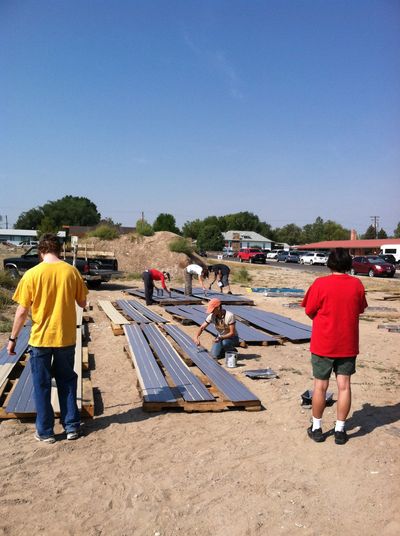 It was a lot of hard work in the sun, but it was very rewarding to help someone in need. NOLS is dedicated to the communities in which we operate. NOLS also offers local scholarships, programs for locals to become instructors, we get involved with environmetal issues to protect out wild classrooms and much more.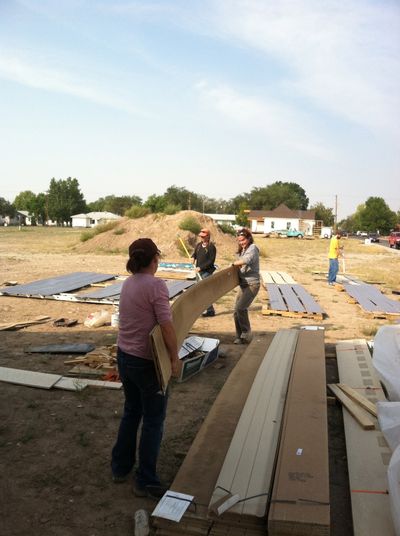 We had a delicous lunch break at the Breadboard, and then came back
and finished working at 4:30. We said goodbye to Jay and Erin and piled back into the big
white van. It was a great day with
good times had by all.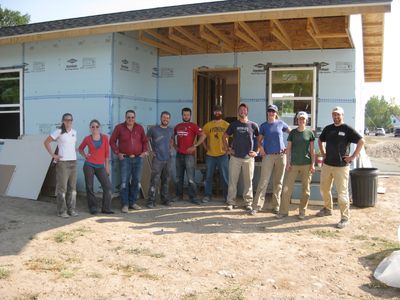 Group shot: Our twelve person group was Amy Rathke, Karly Copeland, Aaron Bannon, Jen Connell, Sarah Annarella, Nate Robbins, Luke Avery, Geoffrey Journeay-Kaler, Jess Halloran, Greta Olafsen, Megan Budge, Mike Nerby and our pro Jay Rodewald.