This past weekend previous interns Kate and Robby along with Geoffrey and I, went for a three day backpacking excursion into the Wind River range with Leg Lake as our destnation. Only located about an hour out of Lander, the Worthen Meadows tailhead lends excellent access into the Popo Agie Wilderness. After an hour of hiking on and off trail we were surrounded by scerene wilderness.
We made camp for the evening and then continued the hike in the morning up to Leg Lake and the colossal 1000 foot tall cirque.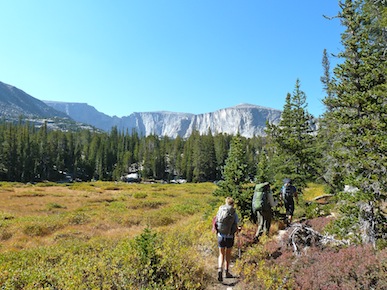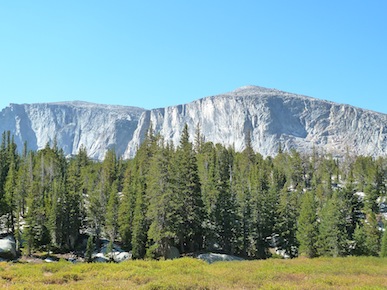 We found a good camp location by the lake, then spent the rest of the day summiting a couple of the unnamed peaks on the top of the cirque.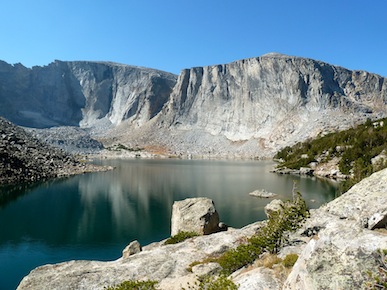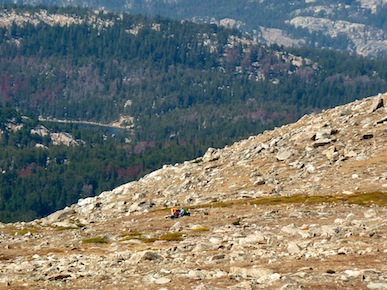 While we were making this trek we spotted one of the NOLS Rocky Mountain Fall Semester Courses off in the distance.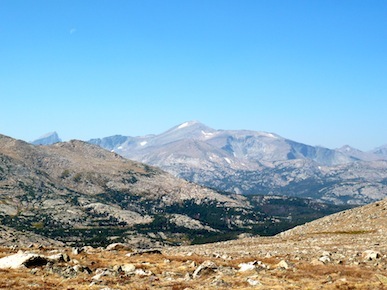 We made the hike back to the trailhead in only 3 hours and were back in town by early afternoon on Sunday. A great weekend was had by all and it was so nice to be in the middle of wilderness so close to town!
-Luke and Geoffrey