After a great first week working for NOLS Rocky Mountain it was time to get outside and explore the Wind River Range. I was amazed by the encredible access so close to town. With just a short drive and an even shorter hike I was in the Popo Agie Wilderness Area.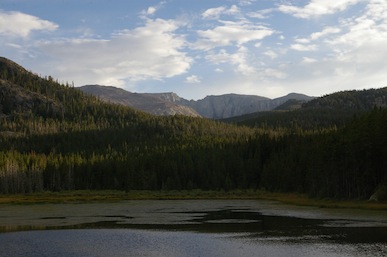 Just past the wilderness boundry I found Roaring Fork Lake with this view of Leg Lake Cirque in the background.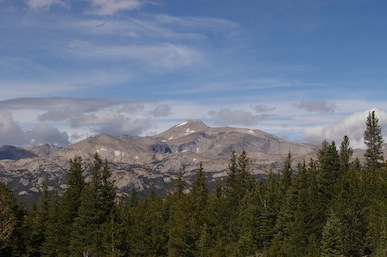 After hiking two more hours up through a cooling rain shower I came to this awesome view of Wind River Peak.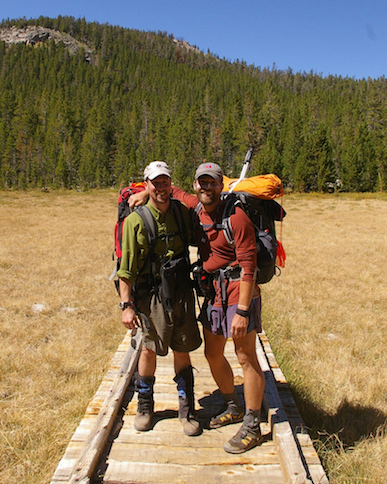 On the way back to the trail head I had the great furtune to run into the NOLS Wilderness Medicine Expedition and their instructor's Josh McNary and Gates Richards. I needed to take an intructor team photo of Josh and Gates so I took this great one of them in the field.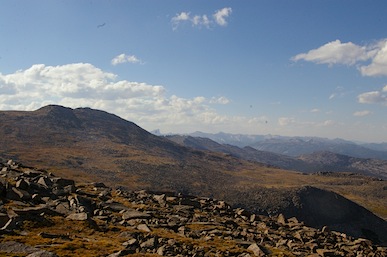 The next day I couldn't help but head into the mountains again. I hiked up passed the Silas lakes and got to explore this high altitue rocky wonderland pictured above. What a great day!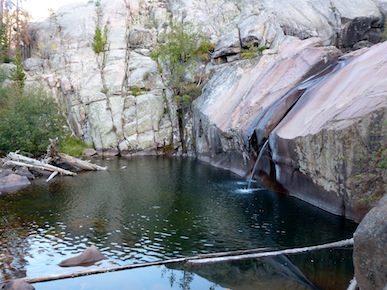 Once you start exploring the Wind River Range you can't stop. This week Luke and I headed up to the Popo Agie falls just up Sinks Canyon from Lander after work and chilled by this pristine pool.
Its Friday again. Time to head into the mountains!
-Geoffrey and Luke