NOLS holds both breakfast and communication in high regard. 1995
Semester in Mexico graduate Matt Webber is taking these two principles to a new
level and across the U.S. this year.

Matt Webber and Courtney Dillard write on their
website, www.breakfastwithstrangers.com,
that they embarked on a breakfasting journey across the nation to remind
readers that we are all part of the same community.
"America is polarized," the website states. "We feel that
part of this civic problem is the lack of strangers connecting with strangers.
We want to change this—or at least challenge it in our own small way—by taking
strangers out to breakfast across America. We'll share local diner fare and
conversation, learning what our new friends think about life's big and little
questions."
They settled on breakfast in large part because that's where
they were when the idea struck. The setting has proved to be perfect for
comfortable conversations: "breakfast is something that feels like home to most
folks … which certainly helps when you're asking a total stranger to breakfast,"
Matt explained.
They share each conversation on the website with the
intention of selecting 50 to compile in a book: Breakfast with Strangers: 50 Meals Across
America.
"We'll be reaching out to these strangers in a variety of
different methods, from social media to want ads to community ads to just
grabbing somebody as they're about to sit down to their meal," Matt explains in
a video on the site.
One of those strangers was NOLS Alumni and Development
Director Pip Coe.
"Pip, like many of these breakfasts we're having, was by
pure chance," said Matt. "I always knew her name as I had seen her photo over
the years in various NOLS catalogs, but we didn't roll into town with the plan
of taking her out to
breakfast."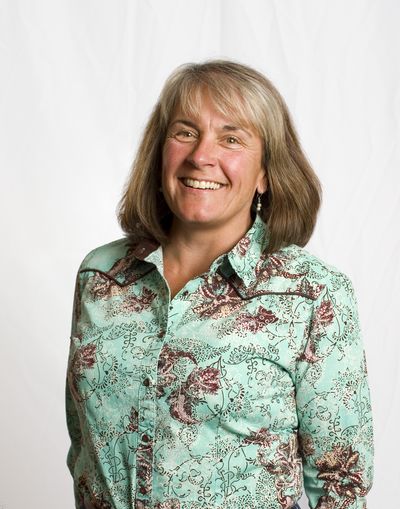 After meeting her in the NOLS building and then running into
her on the street in Lander, the two decided they had to take her out for
breakfast.
"Someone like Pip who has so much experience not just in the
field but also a deep history with NOLS seemed like a perfect person to
represent Lander, Wyoming," Matt concluded.
NOLS played a role in Matt being back in Lander on this
occasion.
"I feel like my semester with NOLS has had some influence on
most of all my decisions or passions I've pursued since then," Matt said. "When
it has come to travel, or loading my backpacking, planning with Courtney to
leave our home and travel around in a van for five months to take strangers out
to breakfast—well, my semester at NOLS had a role with that, too."
Strike up a conversation with a stranger today or get in touch with Matt and Courtney and let them take you out for breakfast in your hometown at breakfastwithstrangers@gmail.com, (304) 50-MEALS or 3519 NE 15th Ave (Box #300), Portland, OR 97212.

Casey worked as a writer and PR specialist for NOLS.