NOLS is a diverse and fascinating community, something
reality TV star and NOLS grad Ames Brown can attest to.
"It's the people that make it exciting," Brown said of NOLS
after completing his second course.
Brown shares that enthusiastic energy, grinning from ear to
ear fresh from the field on a Wilderness Horsepacking course.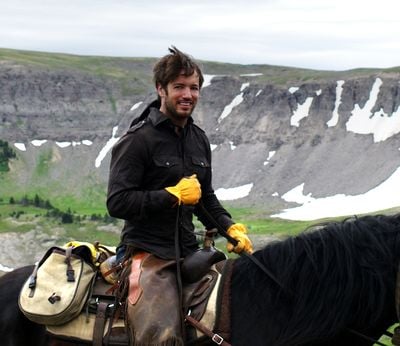 His smile might
be familiar, given his participation on The Bachelorette, season two, and
Bachelor Pad, season two. Though he found enduring love on neither, Brown found
a different love on his first NOLS course shortly thereafter.
"This is like the best organization. I never expected to
fall so much in love with it," he raved.
Brown first came to NOLS in March, signing up for a Himalaya
Mountaineering course just five days before it started. Having never slept in a
sleeping bag before, Brown knew he would be challenged.
"It's such an ostensibly difficult thing, but it wasn't
difficult at all," Brown said, which he credited his instructors for.
Even the truly tough moments Brown relishes.
"The low points are actually the high points on a NOLS
course. Adversity's the best part … the opportunity to be creative," he noted.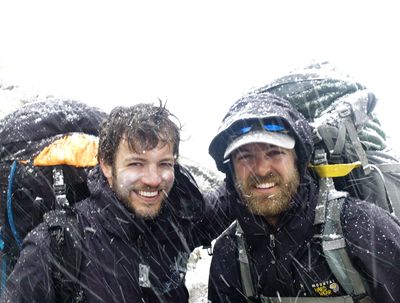 He followed his mountaineering course with a horsepacking
course this month, something else in which he'd had no prior experience. This
is the same reason he selected a sailing course for his next NOLS
experience.
"It's fun to start new things later," said the 32 year old."I realized NOLS has expertise in all these different areas, and you might as well try it."
In addition to all the outdoor skills he's racking up, Brown
has seen a distinct change in himself, calling NOLS "transformational." The
curriculum and experiential learning foster a sense of humor, boost self-confidence,
and demand self-awareness.
"Both the Bachelorette and NOLS strip you of all your
worldly, like your occupation and all that background, and it only matters who
you are and that determines your success or failure," Brown said.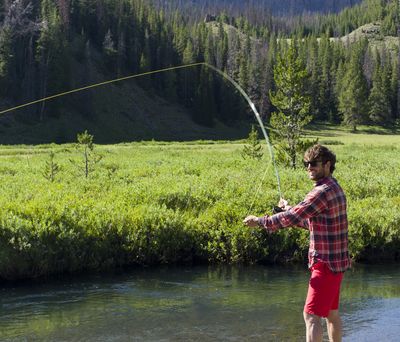 Brown fly-fishes in Bliss Creek Meadow in Wyoming.
"And, you can find love in both situations and I did not
find love in either case," he laughingly added.
You never know, there's always Baja Coastal Sailing.
Casey worked as a writer and PR specialist for NOLS.