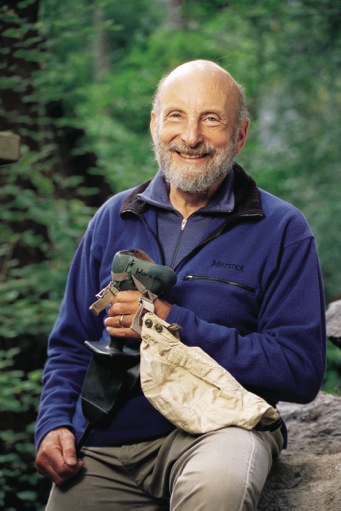 The annual Wilderness Risk Management Conference (WRMC) in Portland, Ore. is nearing, and the opportunity to get a discounted early registration is waning. Register
on or before Aug. 10 to save $100 off the $660 registration fee. The conference, co-sponsored by NOLS, the Student Conservation Association, and Outward Bound, is a three-day (Oct. 24-26) packed value for industry professionals.
In addition to gaining practical risk management skills, networking with other outdoor industry professionals, sharing field and administrative techniques, and helping develop risk management standards for the adventure and education industries, attendees are treated to some awe-inspiring speakers like this year's keynote speaker Thomas Hornbein, M.D.
Hornbein's expertise in altitude research and the physiology of breathing was borne of a passion for mountaineering. His experience with mountain rescue and teaching first aid prompted a change in career course. He went back to school at the Washington University School of Medicine. His growing curiosity about how humans adapt to high altitude led to an interest in the physiology of breathing.
After medical school and an internship in Seattle, he returned to his hometown of St. Louis for anesthesiology residency training and two years as a National Institute of Health (NIH) supported research fellow. Following a brief stint in the U.S. Navy, Hornbein joined the faculty of the Departments of Anesthesiology and Physiology and Biophysics at the University of Washington School of Medicine. Throughout his career, his research has focused on the stimuli that prompt an animal to breathe, particularly carotid body and central chemosensors and the related regulation of brain acid/base balance. These studies have yielded over 100 journal articles and book chapters, as well as many years of NIH funding.Hornbein has served on numerous editorial boards and NIH committees. He continues to teach and maintain active involvement in high altitude and related research. Hornbein also continued his mountaineering, including trips to Alaska and the Himalayas.
He and Willi Unsoeld, in May of 1963, became the first climbers to ascend Mount Everest via the West Ridge as part of the first American expedition to Everest. In his ninth decade, he remains active in exploring, climbing and caring for mountain environments.
Learn more about the various workshops and seminars the WRMC will offer this fall at www.nols.edu/wrmc/schedule.sthml. Pre-conference events, including a WFR recertification, begin Oct. 22.