NOLS' core values are at the heart of our institution. Leadership, community, safety, excellence, wilderness, and education inspire everything we do. We share a commitment to these values; they define and direct who we are, what we do, and how we do it.
We believe that leadership is a skill that can be learned and that our alumni come away from their courses with the experience to lead with integrity, accountability, and humility.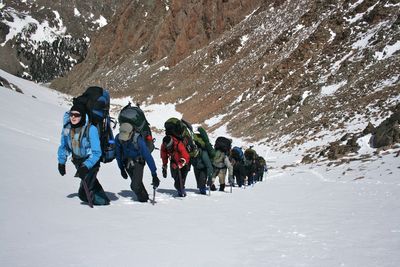 Sydney Hartsell leading her coursmates up an ascent to Goat Flats

Sydney Hartsell on Leadership
NOLS generates real leaders for today's world: active and concerned citizens who are not only adept in the backcountry, but also conscious of the size of their footprint, can collaborate effectively with others, and exemplify strong leadership, passion, and self-responsibility.
I grew up in Salt Lake City and received a Morehead-Cain Scholarship at the University of North Carolina at Chapel Hill, which allowed me to take a NOLS Rocky Mountain course the summer before heading to college. I already loved backpacking, but wanted to learn technical skills, challenge myself, and become a better leader.
In high school, my leadership roles were on sports teams and were largely gained via seniority. I was the second youngest on my course and one of only three females. However, NOLS taught me that to be a leader you don't have to be the biggest or the oldest—the right attitude and skills are what matter.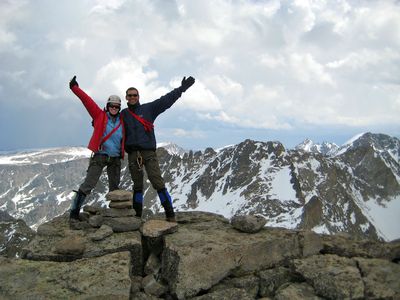 Sydney and fellow scholarship recipient Justin Van Der Horn on the summit of Flagstone Peak
NOLS helped me develop the self-confidence to assume leadership roles at a large university, even as an underclassman. I made it a point to encourage active followership and peer leadership among fellow students. I felt comfortable making decisions myself, but tried to facilitate group consultation and delegate tasks in order to cultivate leadership abilities in my younger mentees, similar to how our NOLS instructors prepared us for independent backcountry travel.
I am 22 years old, just graduated from college, and I give what I can to Campaign NOLS because "thank you" doesn't begin to cover how grateful I am to the Morehead-Cain for enabling me to take a NOLS course. I would not be the person I am today without this experience, and helping another student have the same opportunity is the least I can do to show my gratitude. NOLS empowered and changed my life; it can certainly do the same for many future students.
To my fellow NOLS graduates: remember those leadership principles your instructor once wrote on the sleeping pad whiteboard? "Model the way" and give what you can to Campaign NOLS.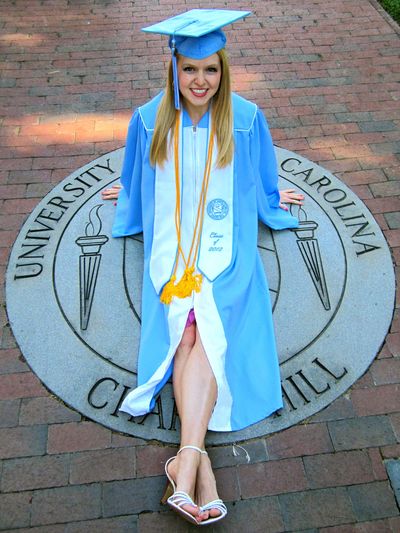 Sydney Hartsell is a 2008 Wind River Mountaineering graduate, scholarship recipient, and donor.
Donate now to support Campaign NOLS