NOLS' and Skander Spies' histories have weaved through one another extensively over the past five years.
In 2007, as a recent engineering graduate of Northwestern University, Spies interviewed for a position estimating energy use for LEED certified buildings. This interview took place shortly before he was to head north for a NOLS Alaska Semester.
Fortunately, the job was waiting for him when he came home three months later. He started his first day equipped with a whole new set of skills.
"The most important thing I brought home from my NOLS course was the rock-solid knowledge that I could work with anybody," Spies said.
Little did he know that five years into the future it would be NOLS Wilderness Medicine Institute (WMI) he'd be working with.
In the years that followed his course, NOLS resurfaced a number of times in Spies' life. He attended NOLS reunions only to learn people he already knew were fellow NOLS alumni. He was invited to volunteer with the National Park Service as a volunteer climbing ranger on Denali a few times, and who did he run into last year at 15,000 feet but the NOLS Denali alumni course.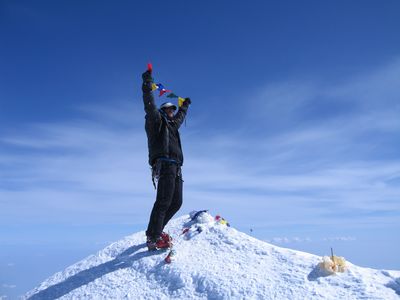 And he has supported NOLS financially for years, citing the role it plays in connecting youth to wilderness, which in turn, inspires a culture of sustainability, Spies' passion. Last year, he relocated to Missoula, Mont. to work for Energetechs, a comprehensive energy-efficiency contracting company, as project manager.
"From the day we first shake hands with the client to the day we turn on the building systems, I'm responsible to make it happen," he explained.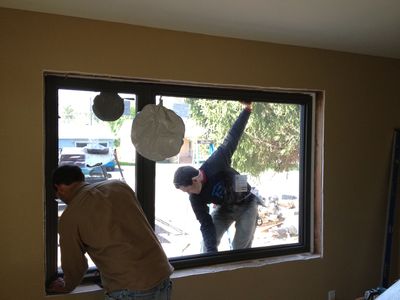 Skander installs a window in Missoula.
Spies enjoys following a project through the entire process, and he reflects back on the values he developed in Alaska in 2007. Accountability, for example.
"Our business lives and dies on being accountable," Spies said. "And NOLS to me is really big on accountability. Did you cook the dinner? Did you hike the miles? Did you double check the locking carabiner?"
So when the call came in to the office informing Energetechs its bid to provide windows for the Wyss Wilderness Medicine Campus had been selected, it all came full circle. Spies didn't even know the bid had been submitted, but he took the opportunity to share his enthusiasm for NOLS with his coworkers.
And now he's sharing his expertise with NOLS. He believes strongly in the educational value of sustainable buildings and is excited to be a part of the Wyss campus design. His company's role is providing high-performance, American-made windows and guidance in installing them. The windows being installed in campus buildings this week.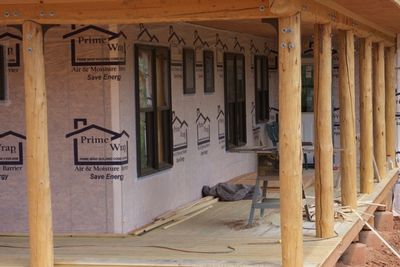 John Stoddard photo
"The Serious brand windows that NOLS bought for the Wyss campus have a number of key features that are essential to sustainable building design," Spies said. These include R-value, which defines how much heat passes through the windows that is twice as good as required by code and that offer exceptionally tight air sealing performance.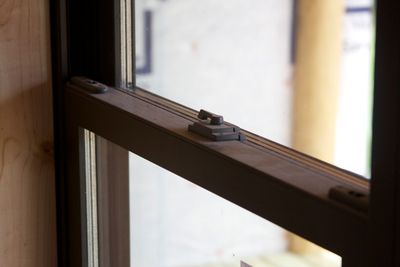 John Stoddard photo

"By 'tuning' the windows using special films to allow radiant heat transfer on the south side of the building, and also employing specially designed shading to prevent overheating in the summer, we were able to reduce the amount of heat needed to keep the buildings warm in the winter," Spies said of the windows' solar gain.
All the properties of these windows that will reduce energy use also provide a comfortable learning environment for WMI students. And they will last.
"Sustainability is about designing projects with a long life span," Spies noted.
And in the lifetime of those windows, they just might come to have a history as intertwined with NOLS as Spies does.
Casey worked as a writer and PR specialist for NOLS.