Sustained dry weather has helped keep the Wyss Campus construction on track. The main educational facility has been framed and the student residences are right behind: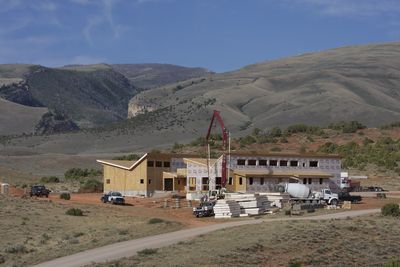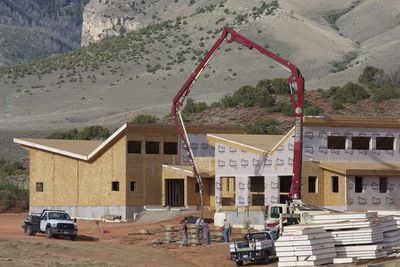 In the photo above, the concrete pads are being poured for steel structure that carries the weight of the covered dining area. A pump truck speeds the delivery of the mud to the 32 well spaced holes. The white material in the right foreground is nailbase, a rigid recycled foam afixed to OSB sheathing. (OSB- oriented strand board, an engineered product that recycles small wood scraps.) The nailbase is installed all over the exterior of the structural insulated panels to increase R-values and decrease the energy required to heat or cool the interior.
Student cabins are starting to pop up: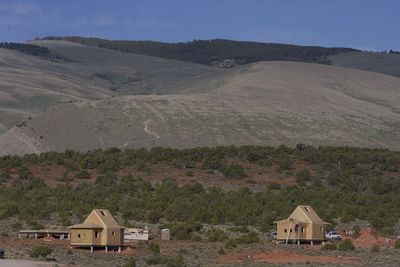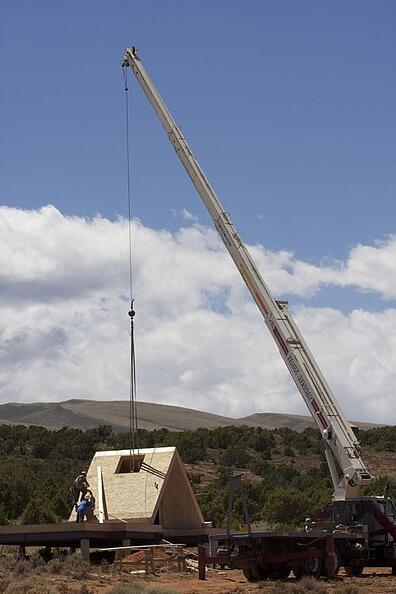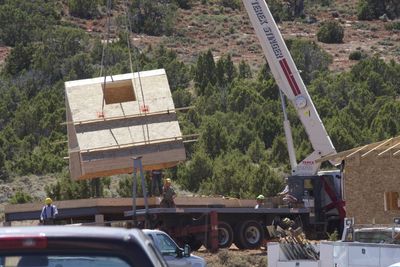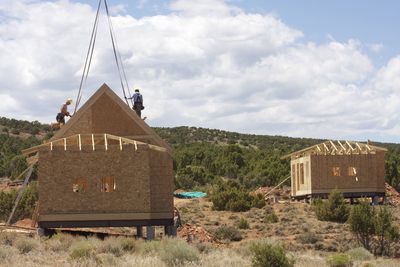 The pieces are few but somewhat unwieldly- pre-assembly of the roof on the ground ensures tight construction, then the crane picks them and flys them over to the waiting walls. While the crane is an extra expense, it helps to minimize the disturbance around each building, increases speed of assembly, and promotes excellent geometry and soundness of the structure.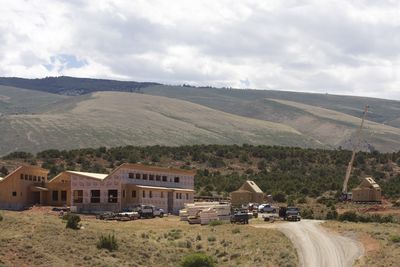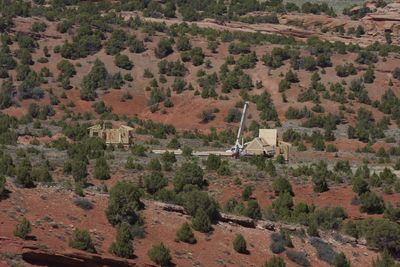 Stay tuned for finishes, already underway!