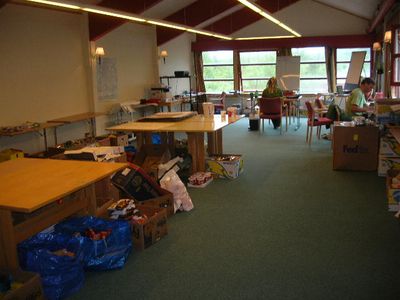 Here at NOLS Scandinavia, our season has begun! The first course of Scandinavian Sea Kayaking and Backpacking is currently paddling the waters of Norway, with the switch to backpacking to occur in two days. More courses are soon to follow!
Of course, we strive to keep all these hungry students (and staff) well fed. Join us on a quick tour of our rations room/office/all-purpose space to see a few of the foods one can expect to eat above the Arctic Circle.
Besides the usual suspects of pasta, rice, flour, chocolate and the like, there are a few unique items to be found in a NOLS Scandinavian ration:
1) Blueberry soup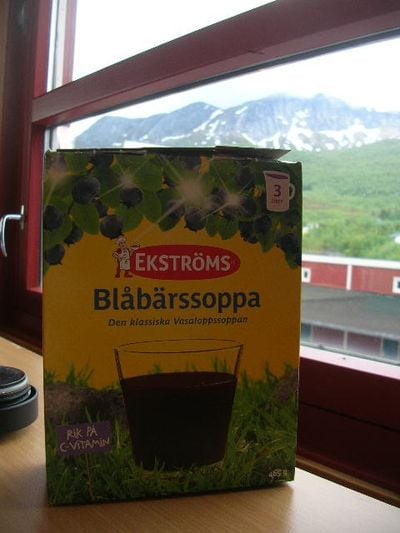 2) Reindeer jerky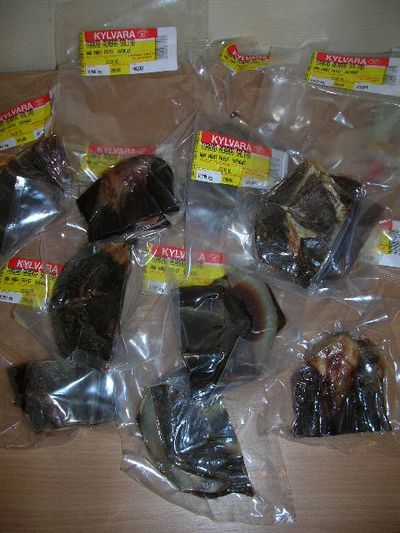 3) Ham, shrimp and bacon flavored cheese in a tube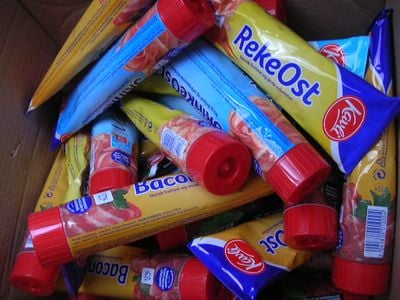 4) Goat cheese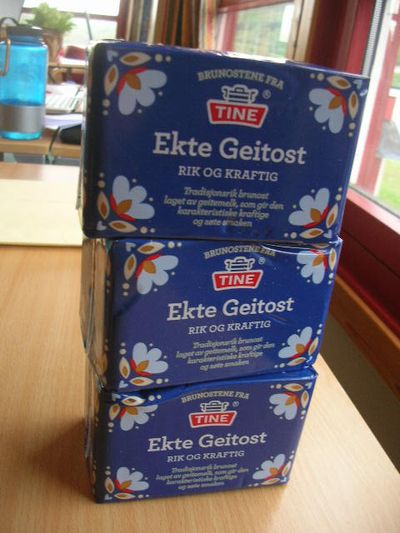 5) Digestive biscuits (in an Ikea bag, no less)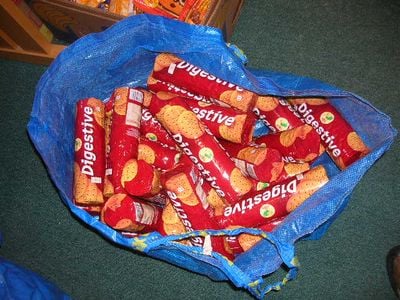 And, of course, no rations room would be complete without smiling instructor faces. Pictured are Miriah, Maiya and Jessica, fresh from hauling all the aforementioned food up from the van.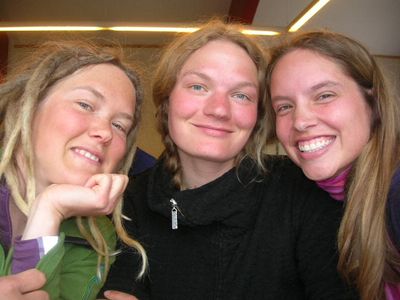 More news to come from our adventures in the Land of the Midnight Sun!