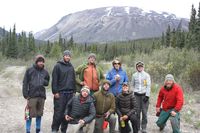 What a wonderful and fulfilling few weeks NOLS Yukon has had since our first set of instructors arrived 14 days ago! Since June 1st, the branch has welcomed and smoothly sent 33 psyched students and 8 excited instructors on their adventurous way. These numbers make up our 35-day Yukon Instructor Course, our 30-day Yukon Hiking and Canoeing Course, and our most recent departure, the 76-day Yukon Summer Semester, which began this past Sunday.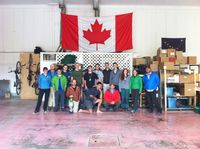 Although it was "smooth sailing" inside the branch, there was going to be some actual sailing necessary in order to get out of Whitehorse. On June 7th, towns surrounding Whitehorse—such as Teslin, Carcross, Watson Lake, and Upper Liard, BC (close to one of our key paddling sections on the MacNeil River)—were receiving flood warnings. Due to a high snowpack and heavy rainfall of 30mm overnight, the South Canol Road, the South Klondike, the Rancheria Highway (Alaska to Whitehorse), and the Robert Campbell Highway were all washed out and closed for travel!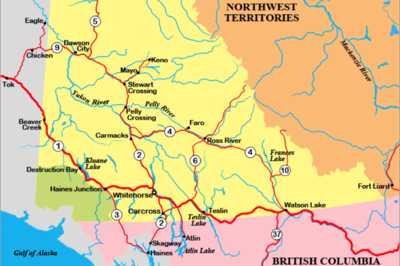 The washouts not only affected our Yukon Hiking and Canoeing Course trip starting location: it affected our ration supply and the rest of Whitehorse's food stock, and the city had to arrange for groceries to be flown in. Grocery stores and gas stations were not empty but they were operating sparingly.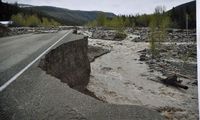 Thankfully, just in time for our Instructor Course to return to the branch to switch their equipment over for their River Rescue section, roads began to reopen. All said and done, our courses have been going out to make their own adventures and filling them with fun learning and great spirit!
To stick your hands into the river is to feel the cords that bind the earth together in one piece – Barry Lopez