Lander's Valley Printing surprised NOLS with a generous donation yesterday. The local business donated all the postcards for a NOLS mailing about a Lander Community Challenge for Charities event.
The 200 postcards, which will go to Lander locals, encourage participants in the July 4 Lander Half Marathon and 5K to make donations toward a full-tuition scholarship for a Lander student. The Challenge for Charities will match all donations made before July 11 by up to 50 percent.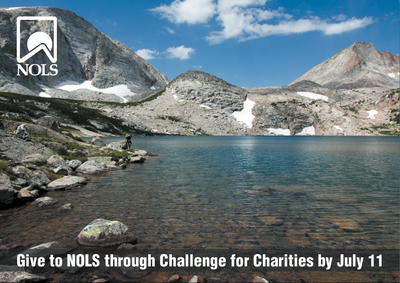 NOLS and our next scholarship recipient are grateful to Valley Printing for being a part of this community-building initiative.
If you'll be in town and would like to raise awareness of NOLS and funds for a Lander student, you can find more details at www.landercommunityfoundation.org or on the post card that's headed your way!
Casey worked as a writer and PR specialist for NOLS.