This past week the Rocky Mountain Branch welcomed its three new interns. Lets meet them!
Hey folks! My name is Matt Leslie and I originally hail from Grand Rapids Minnesota. I moved from the lakes of Minnesota to study near the mountains at Pacific Lutheran University in Tacoma Washington. I am currently a senior majoring in Business Marketing and getting a minor in Sport Psychology. I have previously been acquainted with NOLS by taking a Wilderness First Responder course through WMI, and most recently by completing a mountaineering course in Patagonia this past January. This summer I am very excited to work alongside the friendly folks at the Rocky Mountain Branch, as well as explore the climbing and wilderness that the greater Lander community has to offer.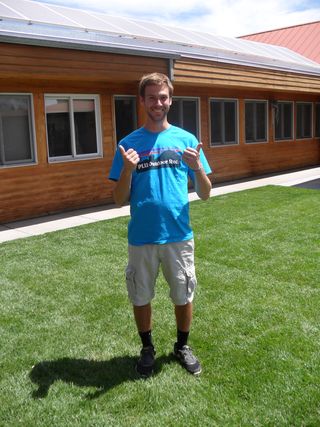 Hello NOLS community! My name is Robby Sare and I sure am glad to be 4800 feet higher in Lander than I was in Chicago. I moved to Chi-city after a nomadic childhood, where I attended the University of Chicago intending to study math, but I found the earth sciences and fell in love. I am a NOLS Wind River Mountaineering 2010 grad, and missed the Winds too much to stay in the Midwest for long. I am psyched to explore the geology of the hogbacks and pink granite around the basin, and to climb a little bit of limestone and mountain rock, too.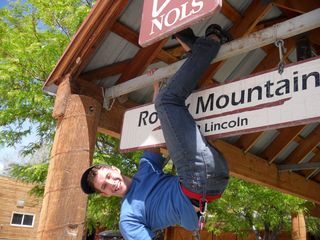 Hi! My name is Sarah Murphy and I am a two-time NOLS alumnus. I just recently graduated with an undergraduate degree in psychology from Humboldt State University. Even though I loved the redwoods of Humboldt County and the foggy, wet weather of Northern California, my summer goals were to work with NOLS and replenish my lack of vitamin D. I took two rock-climbing courses based in Lander and never knew under what circumstances I would return. I could not be happier to be one of the Rocky Mountain interns this summer! Being a part of the NOLS family, exploring the outdoors, and helping students get out into the backcountry are a few of the things I am looking forward to this summer in Lander.
Here is Sarah on the right with rations extraordinaire Jessica Strong: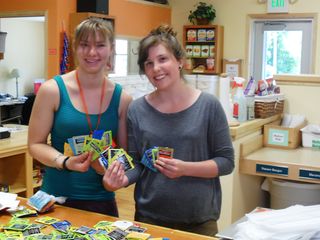 Welcome 2012 Summer RM Interns!