After spending much of the first day of the Faculty Summit discussing leadership skills, teaching techniques, and ways to foster inclusion, the second day began with a reminder to faculty: you have an incredible opportunity to inspire a new generation to care about the environment.
Dan Garvey delivered the morning's first presentation. Garvey's humorous approach softened the otherwise sobering discourse about ethical failures and their catastrophic impact on the environment.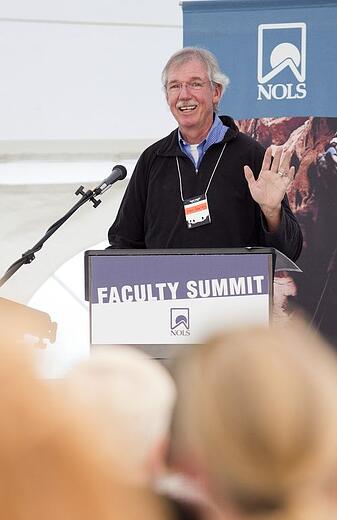 Dan Garvey addresses NOLS faculty. Photo Credit: Brad Christensen
Next, George Luber delved further into the theme of environmental consciousness with a thorough presentation of the changes occurring in the environment and, consequently, in the health of Americans.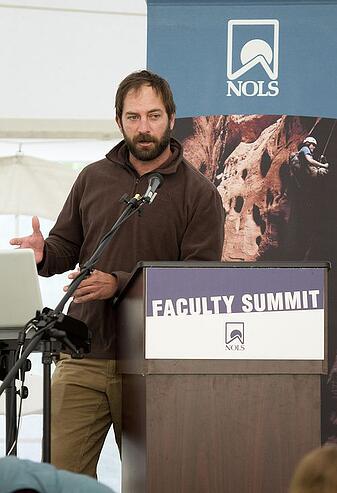 George Luber explains the numerous changes occuring in the environment. Photo credit: Brad Christensen
Although Luber's statistics were staggering, he, like Garvey, urged NOLS faculty to take the information and act, rather than allow it to be paralytic in its seriousness. For example, he suggested appealing to the self interest of students, whose appreciation for wild places grows during a NOLS course.
"Instead of pointing out all of the weeds, get in the garden," deplored Garvey.
For videos of talks, forums, and workshops at the NOLS Faculty Summit, please visit NOLS.tv
Alison is the NOLS intranet manager and a NOLS instructor.