As the NOLS community around the world is preparing for the Second Annual NOLS Faculty Summit, Central Wyoming College is preparing for an outdoor education experience of the literary persuasion. The college is currently accepting registration for the first Wind River Outdoor Writers Conference.
The Conference will be held Aug. 24-25 in the Sinks Canyon Center near Lander, Wyo. and will feature a keynote speaker who has something in common with NOLS. Erik Weihenmayer, a blind adventurer who has climbed to the summit of the highest mountains in each of the seven continents, was named the Outdoor Industry Association's Outdoor Inspiration Award for an individual this spring. NOLS also received this honor as a group. NOLS is pleased to have a fellow "Inspirer" in town and encourages writers and adventurers of all levels to attend his presentation, which will be provided free of charge at the Lander Valley High School Auditorium Aug. 25 at 7 p.m. The public is welcome at this free event.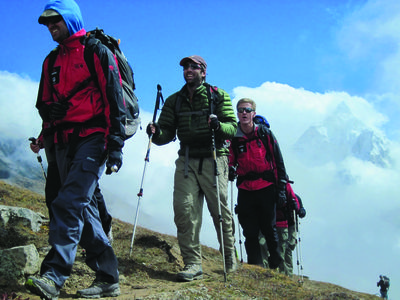 Students of outdoor writing can attend presentations, workshops, and critiques by a number of impressive writers and editors, even earning college credit, by registering online.
Casey worked as a writer and PR specialist for NOLS.