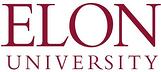 In August, a group of incoming freshmen at Elon University will embark on a 22-day NOLS course in Wyoming's Wind River Range. While this may not be reminiscent of the typical freshman orientation, it is actually the start of Elon's inaugural Gap Semester Program, during which students spend their entire first semester of college off campus. At the conclusion of their NOLS course, the group will travel back to North Carolina, stopping in four distinct locations to perform service projects. After that, the students will travel to Costa Rica, where they will live in home-stays.
"Starting with NOLS, [we expect] the students will develop self-reliance, a stronger sense of who they are, as well as a cohesive group identity. [Additionally], the type of experience they will have with NOLS will provide them with a substantial foundation for the service projects and the international experience," explained Rex Waters, associate dean of students.
This novel program reflects Elon's dedication to launching "innovative pathways in undergraduate and graduate education," as well as the school's "ethos of engaged learning."
"[Elon, is an] institution, that is always looking ahead at what is best for our students; [our programs are] proactive, not reactive," said Waters.

Proactive thinking is exactly why the program begins with NOLS.
"The significance of the NOLS program can't help but transform the students by making them more self aware and thus enabling them to look at the world more broadly," Waters said. "This innovative transition experience will hopefully provide life experiences integrated with a curriculum that will serve as a launch pad in unleashing the potential of these students on the Elon campus when they return. I wish I could go!"
Alison is the NOLS intranet manager and a NOLS instructor.