NOLS Wilderness Medicine Institute (WMI) is pleased to announce its California Wilderness Emergency Medical Technician (WEMT) program has a new home near Mt. Shasta at the College of the Siskiyous.
The College of the Siskiyous is home to established programs for Paramedics, EMTs, and Wildland Fire Fighters. "We feel it is a very good match", says WMI Special Programs Manager Gates Richards. "The College of the Siskiyous and WMI share similar desired outcomes for emergency and wilderness medicine education, and they are excited to have us bring our WEMT program on campus. We will have the ability to easily transition from accessible urban EMT resources and an excellent indoor classroom right into local wilderness resources."
"A multi-year agreement was signed with the College of Siskiyous to host our WEMT courses. We look forward to developing our partnership with the College," adds Richards.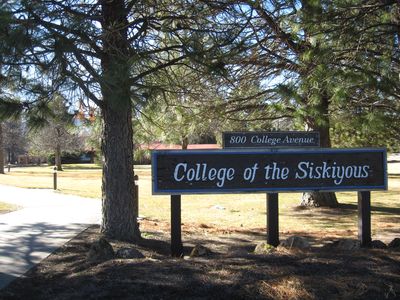 WMI's WEMT courses are full immersion intensive training. WMI instructors have broad experience in both urban and wilderness medicine and are able to integrate both curricula for a wide range of students. WMI courses are demanding but rewarding; students leave prepared to deal with emergencies no matter where they happen.
The first WEMT courses in Mt. Shasta will be held this summer.