Friday brought beautiful weather and buses full of eager Lander Middle School students to the banks of the Little Popo Agie River, where they practiced expedition behavior and developed their environmental ethic.
All afternoon the students, with direction from NOLS instructors, Popo Agie Anglers volunteers, Trout Unlimited representatives, Wyoming Game and Fish Department employees, and Popo Agie Conservation District members, planted 700 willow cuttings to stabilize the river's banks. The willows will serve to stabilize the river banks and provide protection for the river's fish populations.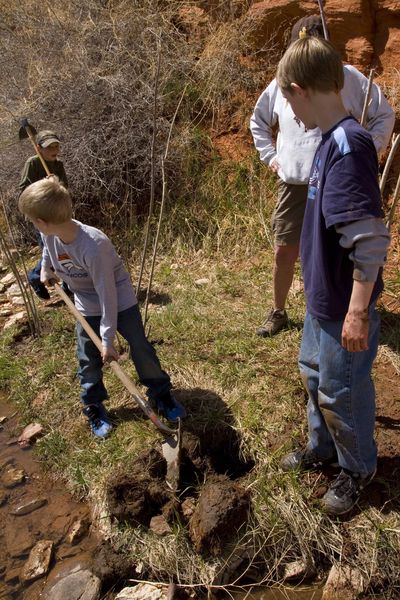 The willows students helped plant will prevent erosion on corners like these in the future. Lindsay D'Addato photo
Friday's community effort also included a number of educational facets for the young volunteers, ranging from fly fishing to GPS navigation, from aquatic biology to ways to prevent snakebites.The event took place at a Red Canyon Public Fishing Access fishing access adjacent to the Wyss Wilderness Medicine Campus and was the second and final step in the Red Canyon River Bank Stabilization project. Read more about the first day of the undertaking here.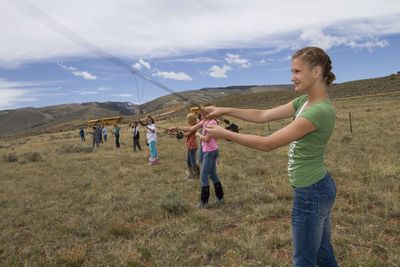 Students practice their fly-fishing technique near the river that will soon be a better home for fish. Lindsay D'Addato photo
Casey worked as a writer and PR specialist for NOLS.