NOLS senior field instructor and Rocky Mountain River Base Manager Phil Henderson has arrived at Camp 1 and continues to report back from his expedition on Mount Everest. The following are his first notes from Camp 1: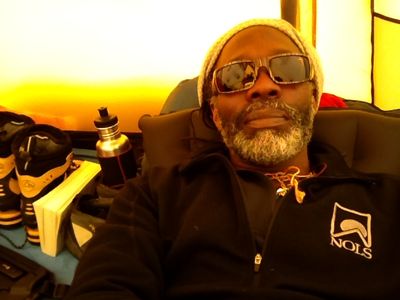 Phil Henderson
April 13: I was very motivated today, and hiked half way into the icefall at 4 a.m. Although I did not get to the meat of the icefall, it was tiring, cold and fun all at the same time. Being alone for most of the journey was peaceful and rewarding. Once again it made me think, "What am I doing here? I could just go home and be happy with the experience I have had up to this point". I tire easily but recover quickly, and I'm happy to be moving up to the next camp. Thanks to the Gulch bars, I have enough energy to make moves from one camp to the next.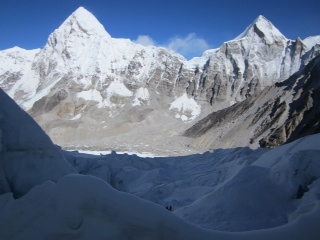 4/16: Someone asked me why I came on this expedition, and the real reason is the group. Being able to share these experiences with other people, and form bonding relationships is the most important thing we take away. The fun, laughter and emotions that are shared between each other will stay with us throughout our lives. The mountain will always be here for the next group of people with the same objectives: to climb the mountain and build their bonding relationship with one another.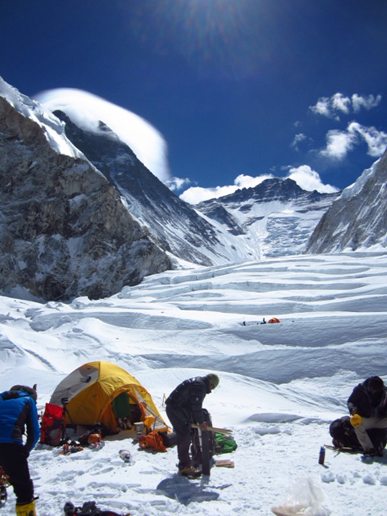 This picture From Camp 1 shows the Khumbu glacier rising into the Western Cwm (coom), with a beautiful backdrop of the Southwest face of Mt. Everest.