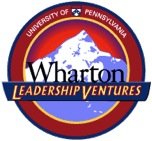 Six years after completing a Wharton Leadership Venture Winter Expedition with NOLS Professional Training, Daniel DiBiasio still remembers every campsite. He also remembers, word-for-word, the feedback he received about his role as Leader of the Day. It was the honesty of the critique that resonates the most with DiBiasio, who frequently applies these skills at his job on Wall Street.
"[As Leader of the Day], people may have agreed with your decisions during the day, but once the authority has been relinquished, the feedback you get is very honest. For this reason, it's tangible feedback, not theoretical—which is more valuable than what you tend to get in the classroom," said DiBiasio.
"I think of that feedback and the [process] almost every time I make a decision that impacts one or more employees, particularly how I gather information and then implement change," noting the NOLS leadership curriculum helped him develop the leadership role he plays today. "The feedback initially pushed me pretty far outside my comfort zone, but without that knowledge I would certainly not be as effective a leader."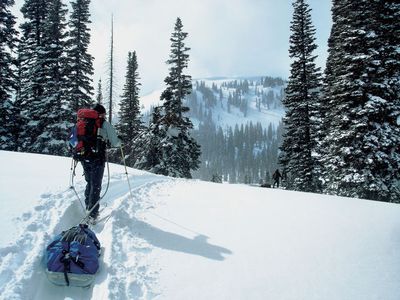 Photo credit: Brad Christensen
Although the similarities between a backpacking expedition and the business world may seem tenuous, DiBiasio believes otherwise.
"What you're really doing [in business] is managing people," he said.
Whether it's on Wall Street, or in the wilderness, the effective management of people requires clear communication. As DiBiasio found, outdoor leadership makes this lesson tangible, which increases its effectiveness.
"Of all the things I learned at Wharton, some of the most valuable lessons happened with NOLS and Wharton Leadership Ventures," commented DiBiasio.
Alison is the NOLS intranet manager and a NOLS instructor.