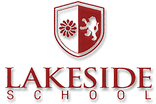 Earlier this month, students in the Lakeside Leadership Initiative (LLI) at the Lakeside School in Seattle participated in the first of four leadership seminars, which are being run by NOLS Professional Training.
While the Lakeside School has a long history of ensuring its students have ample opportunity to fill leadership roles--notable alumni include Bill Gates and Paul Allen--the Lakeside Leadership Initiative seeks to teach students the skills necessary to thrive in these roles.
"We want students to learn how to lead in a way that enhances the values we hold as a community, and to have the skills and practical knowledge to understand how to move a group towards that goal," said Bryan Smith, Upper School assistant director and NOLS graduate.
"NOLS, a respected nonprofit outdoor education school, was chosen because Lakeside liked its proven professional training program, which provides the same kind of leadership training as it teaches in its back-country wilderness expeditions."
Learn more about the school and the Lakeside Leadership Initiative here: http://www.lakesideschool.org/podium/default.aspx?t=204&nid=769080
Alison is the NOLS intranet manager and a NOLS instructor.