We at NOLS operate on the firm believe that leadership can be learned. The people we instruct, from teenage students to business executives and everything in between, believe the same. Marc Randolph, among numerous other renowned members of the world of business, was quoted saying so in the April issue of the Harvard Business Review:
"Marc Randolph, a cofounder of Netflix and a NOLS graduate, strongly believes in stepping up to leadership this way. 'On a hike, it's a constant process of not being sure, taking a shot, and finding out one, 10, or 100 minutes later whether your decision was a good or bad one,' he says. 'That's what you face in the business world, especially as an entrepreneur.'"
To read more of this thorough examination of the NOLS curriculum as it applies to the business world, written by our own Diversity and Inclusion Manager Aparna Rajagopal-Durbin and Director for Leadership John Kanengieter, pick up the April issue of the HBR, or check it out online.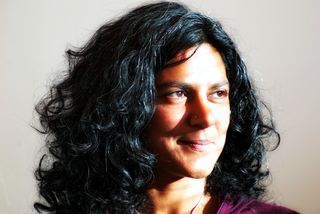 Aparna Rajagopal-Durbin
Casey worked as a writer and PR specialist for NOLS.