It continues to be a tough year for NOLS river classrooms, as the BLM released a final environmental impact statement last week assessing the Gasco Energy Uinta Basin natural gas project. If authorized, Gasco- a Colorado-based natural gas company- will build nearly 1,300 new natural gas wells in Utah's Desolation Canyon and other remote areas. A notice in the Federal Register opened a 30-day public review period, which ends April 16th, after which the final authorization will likely be granted.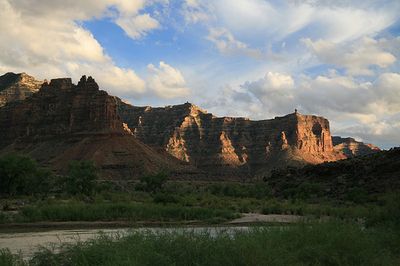 The pristine beauty of Desolation Canyon/ Photo credit: Ashley Wise
The highly controversial decision made by the Department of the Interior and approved by the Obama administration has drawn strong criticism. The project poses a major threat to the Desolation Canyon wilderness study area, an oft-frequented NOLS river classroom, and the largest unprotected roadless complex in the lower 48.
It was a surprising decision in light of the fact that in November of 2011 Secretary Salazar, head of the Department of the interior, declared that Desolation Canyon merited wilderness protections by Congress. Furthermore, the administration chose this option over two other, more protective, alternatives.
NOLS has participated in public comment periods throughout the process, expressing a concern "that this project will have a serious impact on the river experience." NOLS also commented on the threat that development poses to air quality, which will "degrade the outstanding and remarkable values that compelled the Vernal BLM to recommend this stretch of the Green River as suitable for designation under the Wild and Scenic River Act."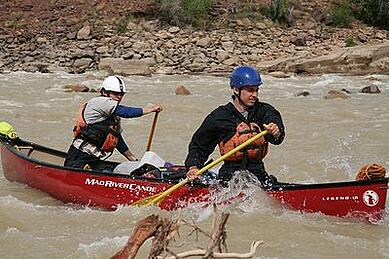 NOLS canoe course running the waters of Desolation Canyon/ Photo credit: Ashley Wise
The proposed final EIS does not strike the necessary balance between development and conservation. As a result, some of the wildest and most pristine parts of Utah and a valuable NOLS classroom are going to be compromised. If you would like to comment on the recently authorized Environmental Impact Statement that allows the development of around 200 natural gas wells in the Desolation Canyon wilderness study area, you can address comments to:
UT_Vernal_Comments@BLM.gov
Attn: Mark Wimmer
Check out the NRDC's Switchboard blog for more information.