The NOLS Rocky Mountain Interns are really excited about their new offices in the recently renovated wing of the branch! Just kidding…
The new offices are actually for the five program supervisors. The renovations also include the new and improved Gourmet Gulch, map room, and sunny briefing room. The purpose of the renovation was to improve energy efficiency and functionality. You can read more about these details in RM Efficiency Part 1 and RM Efficiency Part 2. None of this would have come together without the incredibly hard work of the construction team!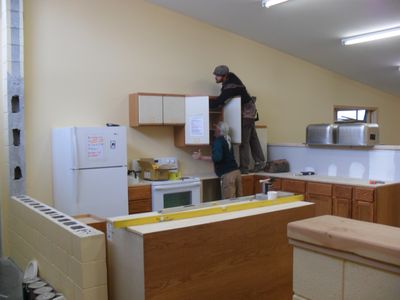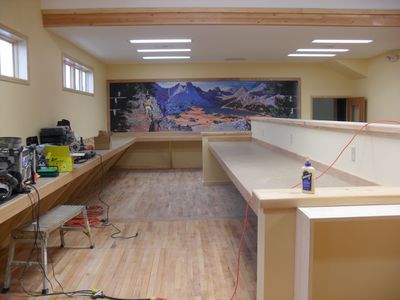 Program supervisors have begun to move into their plush new offices- rotating desks and shifting couch locations to achieve Feng Shui, but it's hard to go wrong with the big windows and new bamboo floors. Friday morning was spent transporting everything into the new wing, including maps, desks, and even the program supervisors themselves!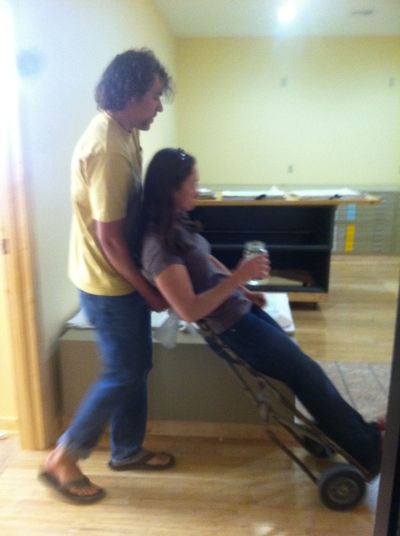 Program Supervisor MJ is excited that everyone now has their own space in which they can welcome instructors and have privacy when needed. She doesn't want to lose the community interaction, though, so she was sure to arrange her desk so that she could catch all the activity up and down the hallways.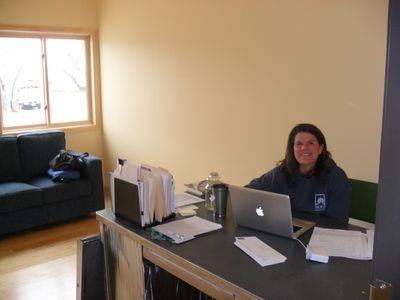 The interns will be sad to loose their neighbors in the communal office, but we have our very own desk, free of random bags of topsoil and mysterious boxes. Stop by in the next couple weeks to check out the new digs, and give the program supervisors some advice on which posters they should hang on their office walls!