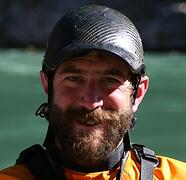 Only a few days into a NOLS Fall Semester in the Rockies in 1994, Nate Ostis knew he wanted to work for NOLS.
"It was a life-changing experience for me; afterward I went and got my K-12 teacher's certificate and have maintained it ever since," said Ostis, who achieved his initial goal and has since taught numerous courses for NOLS and Wilderness Medicine Institute (WMI). "I hope to be working for NOLS and WMI for the rest of my life."
In addition to working traditional NOLS courses, Ostis teaches Risk Management Trainings for NOLS Professional Training. Ostis' continued zeal for teaching risk management and leadership is inspired by the dynamic quality of the curriculum.
"When you get right down to it, we are still in the infancy stages of perfecting an approach to wilderness risk management, leadership, and decision-making. Fifty years ago there was no outdoor industry to speak of," Ostis said. "We've learned a lot since then."
Working as an instructor for NOLS Professional Training allows Ostis to develop new approaches to these skills.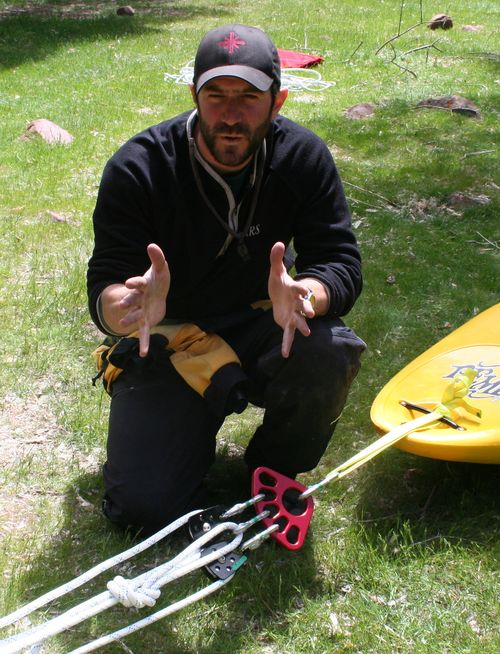 Nate Ostis instructing
"One of the greatest benefits of working for NOLS Pro is that I am learning just as much as I am teaching. Risk management is a journey, not a destination," remarked Ostis. "That's what keeps us motivated. That's what prevents burnout. That's what makes this one of the greatest jobs I could ever hope for."
The focus on improvement and development that Ostis brings to his work is also what he values the most in NOLS Pro clients.
"The number-one theme I see across all students of NOLS Pro courses is their readiness to think big and make change; our clients are ready to step outside their routine of thinking and shake things up," Ostis noted. "It's exciting to work with people that are driven to make effective, productive change."
These days, Ostis is fully immersed in risk management and leadership. On top of working for WMI and NOLS, Ostis has his own training company, Wilderness Rescue International. Started in 2000, Wilderness Rescue International now runs approximately 20 swiftwater rescue courses per year.
When asked about his greatest accomplishment in the outdoors, Ostis explained that risk management plays as big a role in his personal life as it does in his professional life.
"I think [my biggest accomplishment is] not killing myself. It takes a fair bit of calculation and management, and a whole lot of luck, to not kill yourself when pursuing adventure in the outdoors. I'm scared every time I go out and I'm glad that fear is there: when it disappears from time to time I realize I've become a liability again and it's time to call stop and recognize that complacency has arrived."
Alison is the NOLS intranet manager and a NOLS instructor.