The Wilderness Medicine Institute (WMI) has offered Wilderness Medicine Expeditions (WME) since 2009. These courses are designed as an introduction to wilderness medicine, as a means of gaining continuing medical education, and these courses also allow medical professionals to earn credits towards Fellowship in the Academy of Wilderness Medicine. The WME is designed for and open to medical professionals from EMT to MD.
The most recent addition to WMI's list of courses is a winter WME. From Feb. 26th to March 5th five participants spent time at NOLS Teton Valley learning and practicing wilderness medicine skills, honing skiing and snowboarding skills at Grand Targhee Ski Area, touring on Teton Pass, and then heading to the backcountry for 3 days and nights based out of a backcountry yurt.
This backcountry time allowed the participants to not only enjoy backcountry skiing but to also participate in skills sessions, scenarios, and highly educational evening discussions!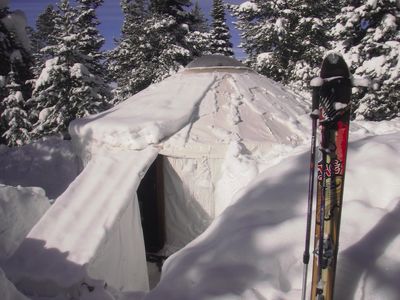 The Winter WME's home away from home.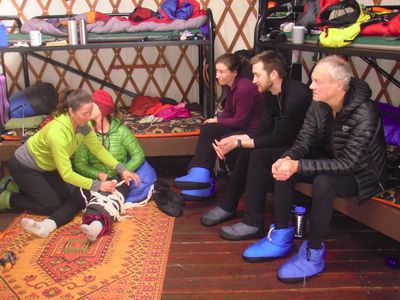 WMI instructor Iris Saxer demonstrates improvised splitting techniques to WME participants.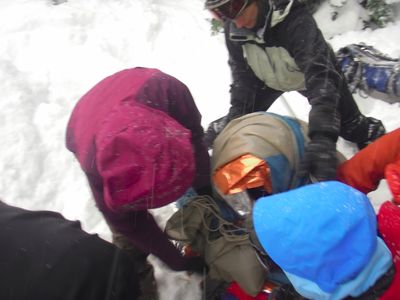 WME participants work to aid one of their party who suffered a "broken" leg. Scenarios are a significant part of the WME curriculum and allow learned skills to be applied.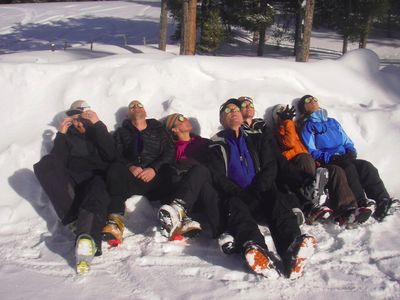 Winter WME participants and instructors get some backcountry spa time! A fantastic group coupled with excellent education made for a wonderful experience for all!