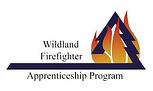 In early February, six courses from the Wildland Firefighter Apprenticeship Program (WFAP) left the comfort of the classroom to learn leadership in the very environment in which they will work: the wilderness.
Based in California, the WFAP was created to prepare students to fill leadership roles within the world of wildland fire. During their time at the academy, students take a variety of classes. While many are taught in a traditional classroom setting, students in Advanced Academy 57 completed their L-380 (leadership) course during six days of backpacking with NOLS Professional Training.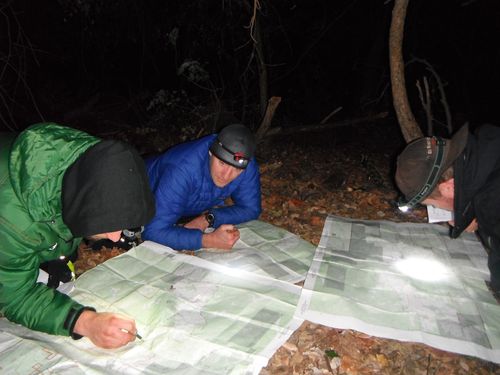 Route planning. Photo credit: Jodi Biers
Wildland firefighter Jodi Biers was an Agency Unit Instructor (AUI) for Wildland Fire Leadership Expedition-1 (WFLE-1). Reflecting on the course and its impact on the students, Biers emphasized the effectiveness of time spent in the field engaging in experiential learning.
"For the students to be outside for a whole week is an outstanding and very practical experience: [it allows] them to lead their peers in a safe, yet real-life, scenario," said Biers. "[Students] specifically stated on several occasions how much easier it was to focus on the classes in the outside setting and how they wouldn't be able to absorb the material if they were sitting in a classroom."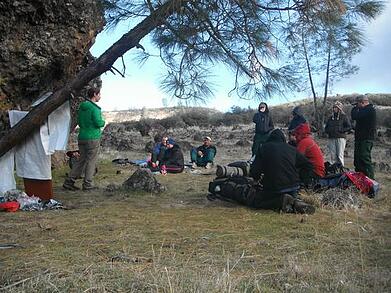 WFLE-1 students learning in the field. Photo credit: Jodi Biers
In addition to facilitating learning and practicing leadership skills, the wilderness component enhanced students' ability to live outdoors as wildland firefighters.
"While there was a small group of folks that had a more intense and varied experience with [wildland] fire, many are just [being] exposed to 'roughing-it,' so the hiking, camping, and 'survival' aspects really sparked a fire inside of them," commented Biers. "Most [students] learned wilderness skills that will come into play as they continue in their careers."
Students from Advanced Academy 57 and 56 graduated from the WFAP in mid-February. Congratulations to all of this year's graduates!
Alison is the NOLS intranet manager and a NOLS instructor.