Where did you get your start in outdoor education?
Back in 1996 when I first started teaching rock climbing, navigation and leadership to a local outdoor store, in the Northeast of Brazil where I live. Then I took the Outdoor Educators course at OBB Outward Bound Brazil in 2005. It was a really good experience for myself.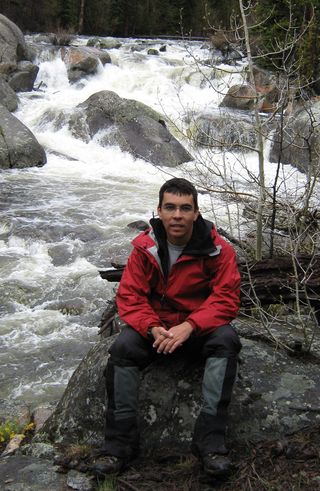 What is your favorite class to teach?
Many, but I do like teaching navigation when I work in the Winds. I also love teaching Portuguese and Brazilian Biomes to our students at NOLS Amazon. It is really rewarding to see them speaking our language during the Amazon Cultural section to their local families. The Baking class is also fun to teach.
What is your favorite course to teach?
I've been lucky working for NOLS. I have never worked a boring course, all of them were really enjoyable, especially working with the amazing people who work for NOLS. I really enjoy teaching the Wind River Wilderness and Wyoming Catholic College Leadership Expedition. But I have a different motivation when I work the Semester in the Amazon. It is hard and difficult even for instructors but it is something that I look forward every year. I learn a lot.
Give me your best backcountry recipe.
Rice and black beans, you gotta use the pressure cooker, cook them together, lots of spices. Come to the Amazon, I will teach you :)
What is your favorite piece of outdoor gear?
Depends on the course. Working in US maybe my warm layers. Working in the Amazon a good jungle hamock and a headlamp with a red light (to keep bugs away).
What music/food do you think about when in the backcountry?
I miss Brazilian popular music! I don't miss any food, the I-teams I have worked with had great cooks.
What is your single greatest accomplishment related to the outdoors?
Getting solo to 20,000 feet, 10 hours from the summit of Aconcagua in Argentina and able to say "no" to the summit due to AMS.