NOLS Southwest is now the proud proprietor of a state of the art compost bin designed and built by our very own Andrew Megas-Russell! The three-compartment system will now accommodate all of the food waste produced by the branch and provide us with nutrient rich compost for our vegetable and flower gardens. Way to go Andrew!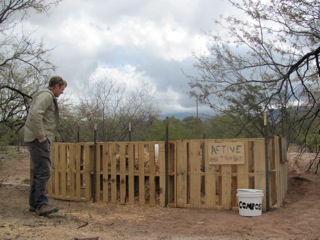 River instructors headed out this week to rendezvous with our Spring Semester in the Southwest students. After the two day drive to Big Bend National Park, they will begin their journey down the Rio Grande River. We have a great instructor team led by southwest program supervisor Duck Murphy, who is excited to spend some time back in the field. It's always great to have paddlers at the branch and it's a refreshing change of pace here in the desert!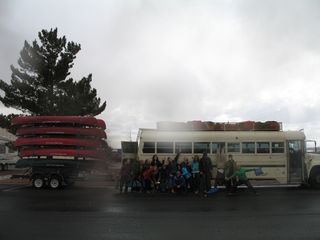 Drew Leemon, Director of Risk Management at NOLS visited the branch this week and as a former southwest branch director, he shared some awesome stories and some very interesting branch history. We certainly enjoyed having Drew coming through for a visit.