On December 15th, HidroAysén, the company proposing the construction of five hydroelectric dams on the Rio Baker and Rio Pascua in Chilean Patagonia, has released the proposed route for the project's transmission lines. The project will not only dam two of Patagonia's wildest rivers, but also require the construction of nearly 2,000 kilometers of towers and high-tension power lines. That's more than enough mileage to stretch from Seattle, Wash., to Los Angeles, Calif.,
The approximately 1,600 power line towers will be 50 meters (164 feet) tall and require a swath of land 70 meters (about 230 feet) wide cut underneath the line. The visual impacts of the transmission line will be significant as it passes through national parks, priority conservation sites, wetlands and indigenous communities.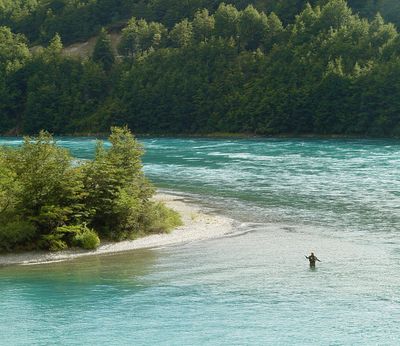 A NOLS Patagonia student fishing on the dam-threatened Rio Baker. Photo Credit: Rich Brame
The proposed route bisects numerous National Reserves including the Cerro Castillo, an area that NOLS Patagonia courses use frequently. Another concern for NOLS is that the power transmission lines will potentially come very close to the NOLS campo in the small town of Coyhaique the launching point for all our Patagonia expeditions.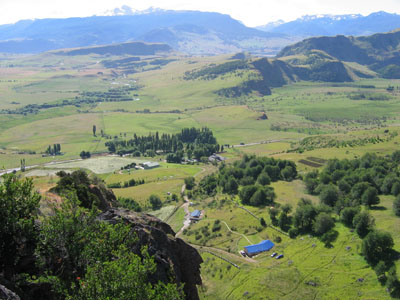 An overhead view of a portion of the NOLS campo outside of Coyhaique. Photo Credit: Bruce Smithhammer
For more information on the impacts of the HidroAysén project visit Conservacion Patagonica and the Patagonia Defense Council websites.