It is once again an election year, and as such, pollsters are gauging public sentiment towards key issues. One recent effort that illuminates how Westerners feel about the hot button issue of public lands management is the Conservation in the West poll. Conducted as part of Colorado College's State of the Rockies campaign, this bipartisan poll surveyed 2,400 registered voters from across the political spectrum in Arizona, Colorado, New Mexico, Utah, Wyoming, and Montana.
The poll discovered a broad conservation ethic amongst westerners. Notably, 91% of those polled--from Tea Partiers to Occupiers--said that they "view parks and public lands as essential to their state's economy," and 96% agreed that "national parks, forests, monuments, and wildlife areas are an essential part of [their state's] quality of life." The poll demonstrates that across the ideological board, Westerners see a solid economy and the availability of open spaces as compatible ideas.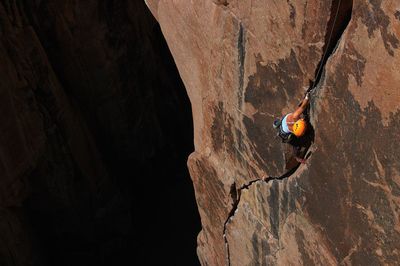 Photo credit: Dave Anderson/NOLS
A figure of note to the NOLS community is that 69% of those polled said "we should NOT allow private companies to develop our public lands when their doing so would limit the public's enjoyment of ‐ or access to ‐ these lands."
Here in the Cowboy State, 71% of those polled identify as conservationists and a staggering 99% say that "our national parks, forests, monuments, and wildlife areas are essential to the 'the quality of life' in Wyoming." We couldn't agree more.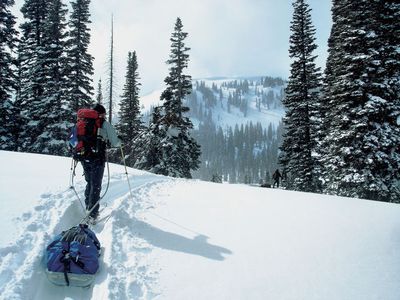 Photo Credit: Brad Christensen/NOLS
Clearly, in the Rocky Mountain West, including Wyoming, registered voters of all stripes place a high value on wide open spaces and access to stunning public lands. It is not surprising, therefore, that in local and statewide races, issues related to public lands tend to be a defining aspect of election politics.