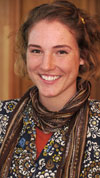 In 2007, Teresa Boever began her undergraduate career at Wyoming Catholic College (WCC) on a unique freshman orientation: a three-week backpacking course with NOLS Professional Training. Each subsequent freshman class has participated in the same orientation.
Teresa credits the orientation with fostering a bond not only within her class, but also among the entire student body.
"There is a tremendous understanding for what each student has been through. In four years, not a day went by that we didn't talk about our NOLS course."
How many people can say that about their freshman orientation?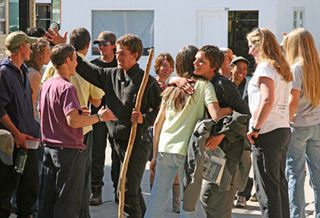 2007: Teresa and her classmaters returning from their freshman orientation
Teresa graduated from WCC last spring and now works for NOLS Professional Training as the finance and communications assistant, a choice she directly attributes to the experiences leading in to her freshman year.
"During my NOLS course I felt so alive, so intensely happy. Additionally, I was impressed by the ability of people with different lifestyles to come together to achieve a single goal," she said. "This is true of courses and office culture. Inherent to NOLS is a network of support: everyone cares about the outcome for students and the outcome for employees."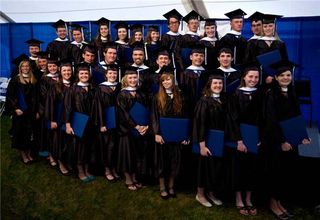 2011: WCC Graduation
Alison is the NOLS intranet manager and a NOLS instructor.