If you're planning on attending the Outdoor Retailer (OR) Winter Market this week, be sure to stop by the NOLS booth and congratulate them on their recent award and visit Adventure Medical Kits (AMK) to get your hands on a bivvy.
For the first two days of Outdoor Retailer Winter Market this week, AMK (booth number 6027) will be selling its award-winning SOL Escape Bivvy for less than half the retail price, and all funds raised Wednesday and Thursday will go directly to NOLS for scholarship assistance. AMK stated the fundraising initiative demonstrates a shared dedication to promoting outdoor safety through education and quality products.
"NOLS is by far the most prominent national organization teaching both outdoor safety skills and environmental stewardship," said AMK Chief Marketing Officer Frank Meyer. "By selling the SOL Escape Bivvy—a product that significantly elevates the safety of emergency shelters—at such a low price, people can donate money to a great cause and receive an essential piece of survival gear to boot."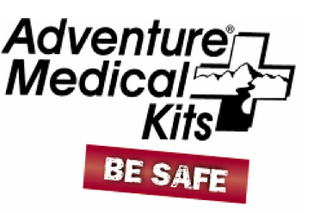 Although AMK won't start shipping the SOL Escape until later this month, it has already racked up some significant awards, including 2011 Gear of the Year honors from both Gear Junkie and National Geographic Adventure. The bivvy will be on sale for the fundraiser at OR for $20 (it will retail for $50).
"Each year, NOLS offers more than $1 million in scholarship assistance to participants that show great potential to excel as NOLS students and who would not be able to attend without financial aid," said Jeanne O'Brien, NOLS PR and partnerships manager. "Without the generous support of staff, grads and organizations like Adventure Medical Kits, a NOLS education would not be possible for many students."
NOLS' dedication to enabling everyone to explore the outdoors makes it an inspiration, as the Outdoor Industry Association (OIA) and adidas Outdoor noted. NOLS was selected from over 250 nominees for the Outdoor Inspiration Awards this month. OR week will include a celebration for award winners and all OR attendees, at which time NOLS Executive Director John Gans will accept the OIA's Outdoor Inspiration Award.

Casey worked as a writer and PR specialist for NOLS.