In the beginning WMI training was most widely available to people in the western US. These days you can find a WMI course almost anywhere in the United States and 30 other countries as well*!
Where We Teach
(red indicates places WMI has offered courses)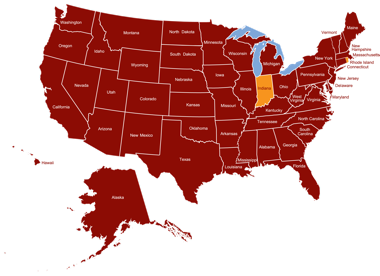 * WMI has offered courses in: Australia, Brazil, British Virgin Islands, Canada, Chile, Columbia, Costa Rica, Denmark, Ecuador, England, Germany, Haiti, Hong Kong, India, Italy, Japan, Kenya, Malaysia, Mexico, Nepal, New Zealand, Norway, Peru, Singapore, South Africa, Sri Lanka, Sweden, Tanzania, Thailand, and Uganda.