Hillerød, Denmark is the site of WMI's current Scandinavian WFR. Students have been hard at work since October 31st learning and practicing the skills of wilderness medicine. This student group is a wonderful mix of folks from Denmark, Sweden, Norway, Germany, Switzerland, and the US by way of Bosnia. These students are guides, active duty military, outdoor educators,wildland firefighters, and NGO support staff who are excited to learn wilderness medical skills that will support their work and play.
Patient assessments take place in a variety of accents but quality care is easily understood regardless of accent or language. Tonight the students will venture out for their night scenario where darkness will add an interesting variable to their learning.
Below students work through their patient assessment before providing treatment to their patient.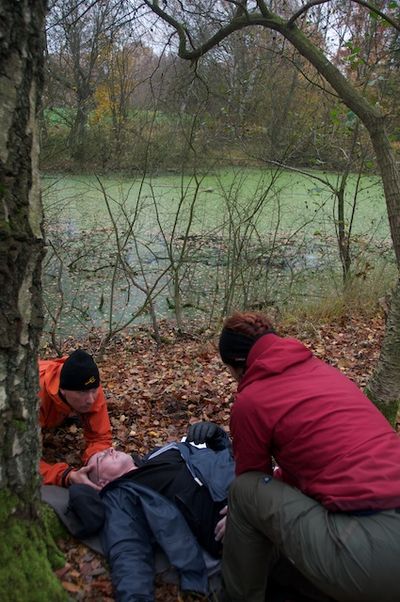 Students tend to a patient in a hypothermia wrap.