Campaign NOLS: Endowing Our Core Values is a campaign to raise $20 million by the end of 2013. Consisting of $15 million to strengthen our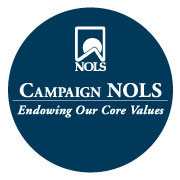 endowment and $5 million for annual philanthropic support, this campaign aims to provide the school with financial stability for years to come. Campaign NOLS will furnish scholarship funding, protect our wild classrooms, and continue to develop curriculum—ensuring NOLS remains the leader in wilderness education.
As the first snows fall in Lander, Wyo., and we gear up for the giving season, it's nice to take a look back at the progress of Campaign NOLS thus far. And what incredible journey it has been! In fiscal year 2011, which ended on August 31, we exceeded our Annual Fund goal of $1,386,522 by $24,299.10, and had a record 35 percent of staff participate in philanthropy.
This puts us well on our way to meeting our $10 million challenge by December 31, 2011. If we reach this goal, we will receive an additional $2 million toward the campaign from three generous donors. As of October 28, we have raised over $9 million; that means we have less than $1 million to reach our goal by December 31!
While we are focused on our goal, it is important not to lose sight of why we do what we do. One of the best things about working in Development for NOLS is getting to hear the stories from the scholarship students we helped send on a course. Emily Hendrick from San Francisco, one of our many scholarship students from this past summer, explained one of the greatest learning moments of her Outdoor Educator course:
One day we ended up one drainage over from where we had planned to be. Instead of telling us that we were going the wrong direction, our instructors let us make the mistake and learn from our actions. This was a much more valuable lesson to me than if they had just told us what do. It made me really think about group dynamics, leadership, and decision-making. Our instructors were role models in every way possible.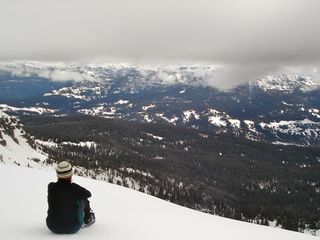 On a NOLS course there is no failure, there are just mistakes from which students can learn and grow as individuals and a group. The phenomenal field instructors at NOLS are what make moments like this possible for Emily and all of our students.
We sent many incredible students and staff into the field this year. Thank you to everyone who made the past fiscal year such a success. Together we can ensure that NOLS continues to bring the best leadership and wilderness education to all students, regardless of their financial obstacles.