Well, it's been several weeks since I arrived here at NOLS Mexico, and what can I say? I think it would be an exquisite place to take a NOLS course! Here's why…
I once did a NOLS course in Yukon, which was absolutely incredible. As much as I love the place, mountain weather definitely holds true to a myriad of possibilities. I remember one fellow on my course who tried desperately the whole time to keep all his clothes dry … day 28 came around (only two days of the course left) and there he was with a giant smile on his face, finally having achieved his goal. Don't get me wrong, that NOLS experience was incredible. But as I sit here on the veranda of NOLS Mexico, I realize the allure of the Baja California option.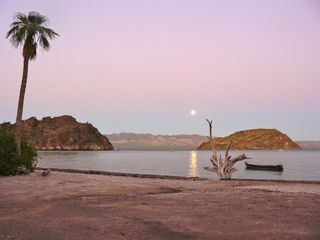 Here, one does not need to worry about the eternal struggle to keep dry and warm. Conversely, one does not need to worry about being too hot, for the Norte and Elephante winds blow steadily down the Sea of Cortez and offer constant respite from the heat.
Going out to re-ration a sailing and sea-kayaking course the other day, I saw the students full of happiness and excitement, the winds offering the new sailors bountiful opportunities for improving their skills. I hear their next re-ration will be at San Nicolas, a remote Mexican fishing village.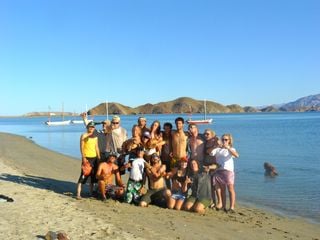 This is incredible— students get a feeling of Baja California Mexican culture by often having at least one Mexican course instructor, eating locally prepared fish tacos and being welcomed by a half-Mexican in-town staff at Coyote Bay! Sometimes there is even the special treat of seeing Mexican employee Clemente Diaz (whose father was part of the foundation of NOLS Mexico) bring home fresh clams that he often uses as bate to catch fish!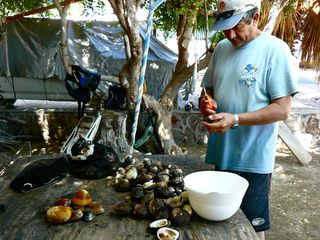 Students have often mentioned they had done little hiking, sea-kayaking, or sailing, if any, before coming here. In that way, their feelings are right on par with other NOLS students around the world … all setting out to develop their skills together and see each other grow in leaps and bounds, with relatively little disparity in the beginning stages.