The second of two WFR courses at Småbo AWPE is underway here in Torpshammar, Sweden and a new group of students are quickly learning important wilderness medicine skills. Today's curriculum included how to immobilize and backboard a patient with signs and symptoms of a spinal cord injury and how to package a patient in a litter for evacuation. These wilderness medicine skills also teach students about leadership and teamwork.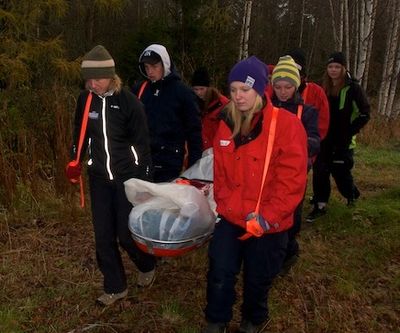 Today the class was visited by a reporter and cameraman from Swedish Public Broadcasting (SVT). SVT stopped by the WFR course to see for themselves what these students are learning.
Lena Conlan presenting a class on chest injuries.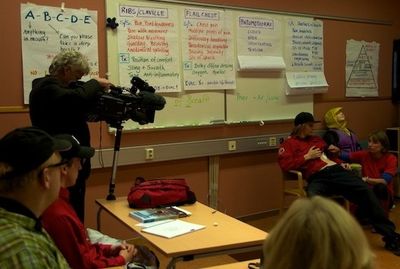 Lena Conlan talking with the SVT reporter about WMI of NOLS and wilderness medicine.