Those of us that get to live here in Lander, Wyoming often claim that our town is an incredible place to live. It's nice to have those claims validated in the September issue of Climbing magazine. Lander is listed as one of the top 5 towns to live in as a climber, and we can't help but agree.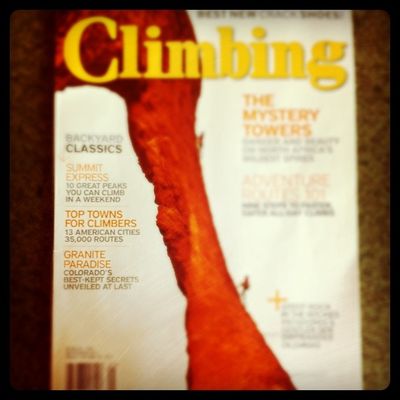 Climbing cites an "Awesomeness quotient" of 3.04 for us Landerites out of a possible 4. They use a quadratic-like equation to rank towns based on factors like seasons of climbability, routes within 60 miles, precipitation, temperature, and even unemployment rate. We ranked just behind Tucson, AZ (which also hosts a branch of the school) for a #2 finish. The only small town on the list, Lander can now hold its lofty status over its far larger competition (Las Vegas, Boulder, and Salt Lake City took the next 3 spots respectively).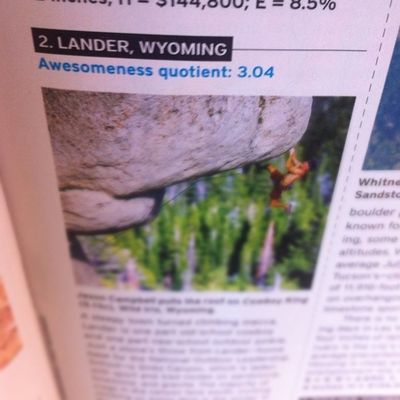 Think your town has an overlooked awesomeness quotient for climbers? Pick up the latest issue of Climbing magazine and calculate how your home rates among the competition. Put your score in the comments section below!