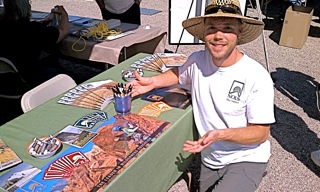 Sometimes working in-town at a branch means getting out into the community and spreading the word about NOLS and it's mission!
At NOLS Southwest in-town staff did just that when they attended the Summit Hut spring sale on Sunday March 13th in downtown Tucson. The event was more than just an outdoor gear sale; there were raffles and an entire section dedicated to community organizations. NOLS was represented at the event and over 30 catalogs were handed out to interested parties.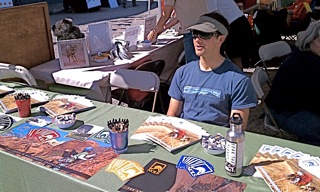 Asst. Director Nick Cross and Program Supervisor Ben Venter set-up on Sunday morning and stayed busy chatting with passers-by until they were relieved by the Transportation Coordinator Bryan Shores and his wife Allison. Although the event required the presence of four staff throughout the day, on a Sunday no less, it was worth the opportunity to share what NOLS is all about.